This post may contain affiliate links.
Many of the lunches my kids eat at school follow a very standard formula: raw fruits and vegetables, something crunchy like crackers or pretzels, some protein, and a little treat. With this formula as a guide, foods on hand, and an easy to use lunchbox with divided sections like these Yumboxes makes lunch packing pretty easy.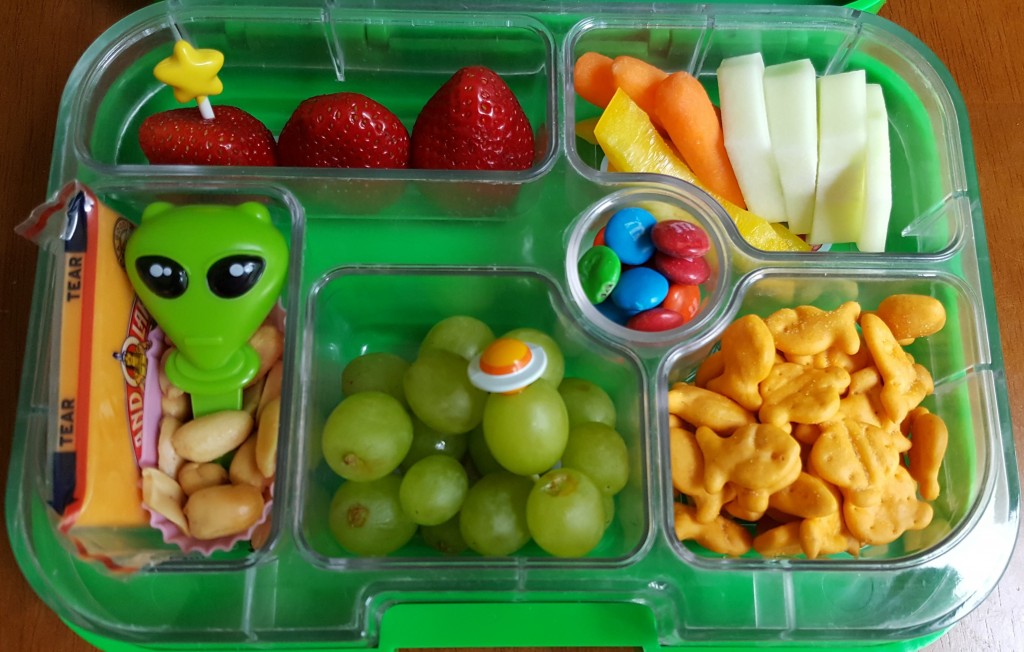 My daughter had the lunch above. She likes cheese and loves green grapes so her lunch is just slightly different from my son's which is below. He is a big fan of berries so he had blackberries instead of grapes.