This post contains affiliate links.
In anticipation of our upcoming trip to Walt Disney World, I prepared the food below for my daughter.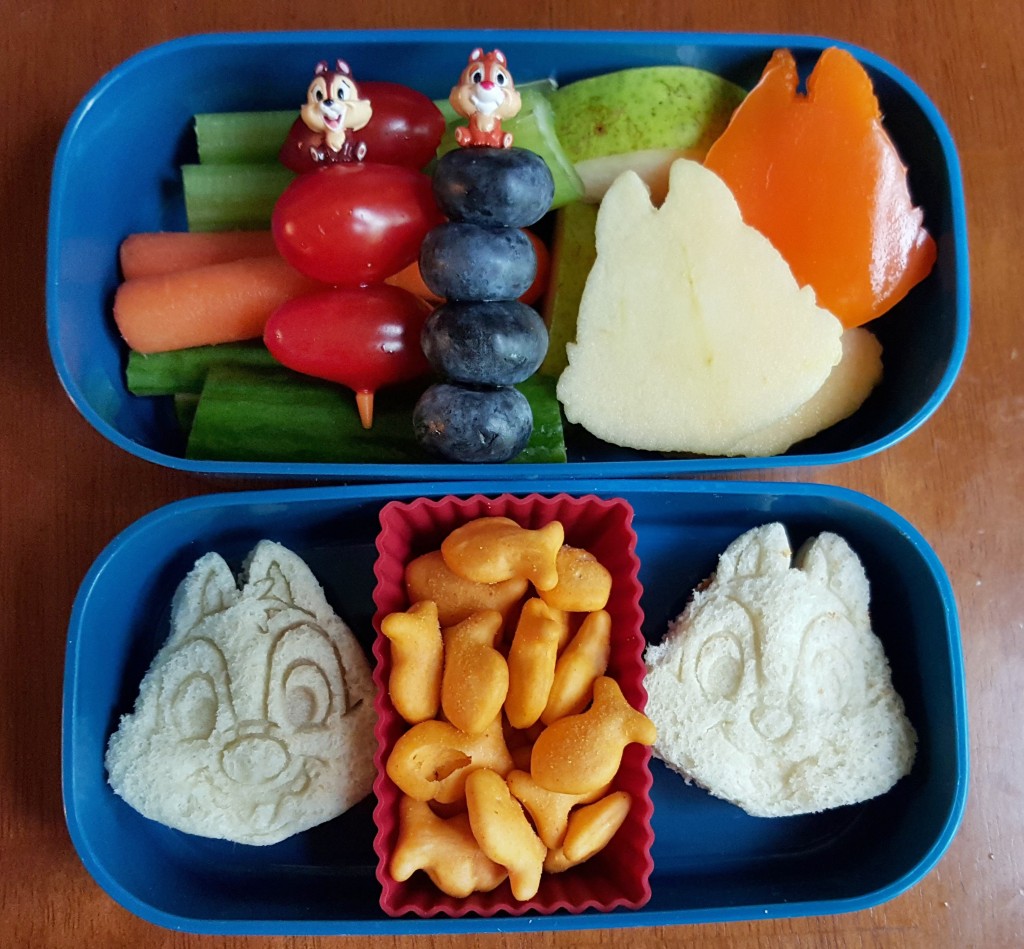 First is a lunch in a blue tiered box. My daughter enjoyed watching Chip and Dale Rescue Rangers especially when she was younger, so they were the featured characters in this lunch. She had mini Chip and Dale peanut butter sandwiches and Goldfish in one tier with veggies and pear slices in the other tier. Tomatoes and blueberries were packed on Chip and Dale picks from the Tokyo Disneyland Resort. I also cut apple and orange pepper pieces in the shape of Chip and Dale.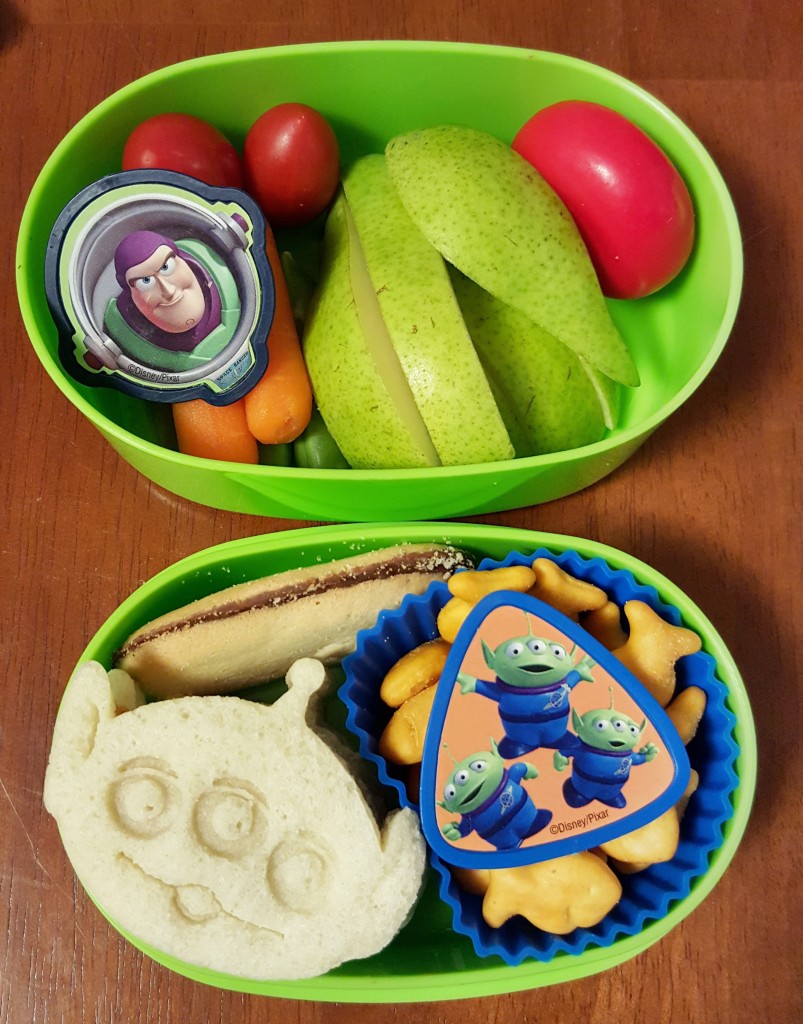 Second is a Toy Story inspired bento in a green two tier box. This lunch included pear slices, carrots, peas, tomatoes, cheese, Goldfish, a Milano cookie, and mini alien peanut butter sandwiches along with a couple of Toy Story cupcake rings.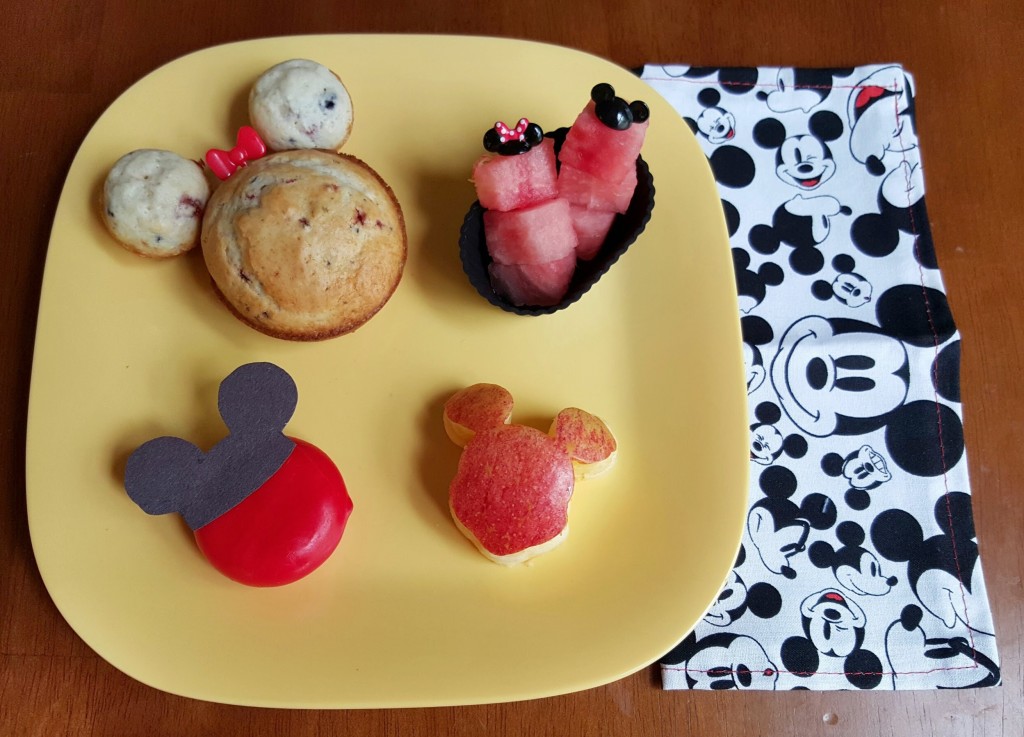 Last is a breakfast I shared on Instagram earlier. My daughter loves to have mixed berry muffins on the weekend and we own a variety of sizes of muffin pans. One weekend, I used an extra small pan to make a few muffins and a regular size muffin pan to make others. I then combined the two sizes to make a Minnie Mouse and added a little red bow pick. I cut some Mickey ears out of construction paper and added those to a Babybel cheese to make a Mickey and I used a Mickey cutter to cut some apple slices. I also included a few cubes of watermelon on Mickey and Minnie hat picks. I found a Mickey napkin from my collection of fabric napkins from Sew Chic Geek Boutique that coordinated perfectly with this cute breakfast.