This post contains affiliate links.
Last week was an extra special week for our family. We took our kids on their first visit to Walt Disney World. We had a fantastic time. It was one of those trips where everything worked out well, we were able to do more than we had expected, and everyone was happy. It was really a great week.
We had a late evening flight on the way to Orlando. In preparation for that, I packed bento boxes for everyone to eat on the drive to the airport. I packed my the food for my children in these cute Finding Dory boxes I found at the Dollar Tree.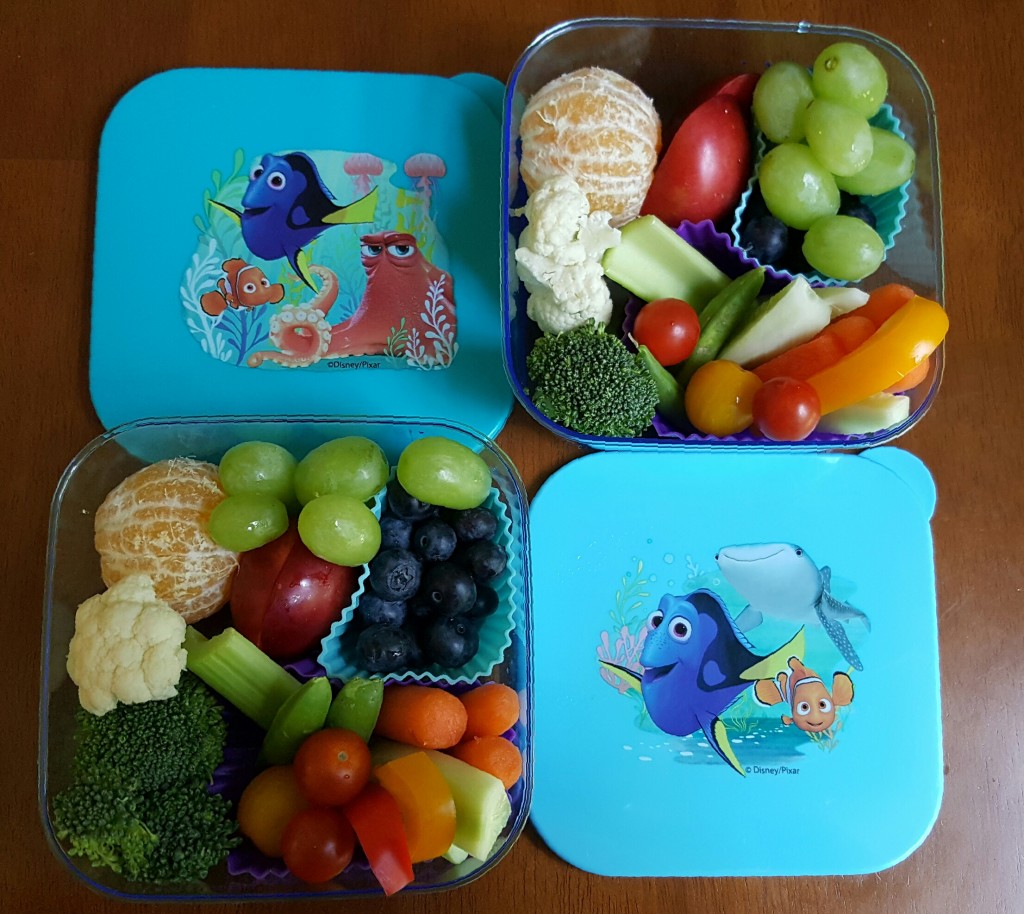 I was trying to use up a lot of the fresh produce from our refrigerator so these boxes were packed full. I included a Cutie, slices of dinosaur fruit, grapes, blueberries, carrots, cucumber slices, pepper slices, sugar snap peas, celery, tomatoes, cauliflower, and broccoli.
While we were at Disney World, we went to Turtle Talk with Crush and The Seas with Nemo and Friends. Our kids enjoyed both of these, but they were even more excited to explore the tanks outside of these attractions. The picture below shows my daughter looking at one of the aquariums that included a blue tang like Dory.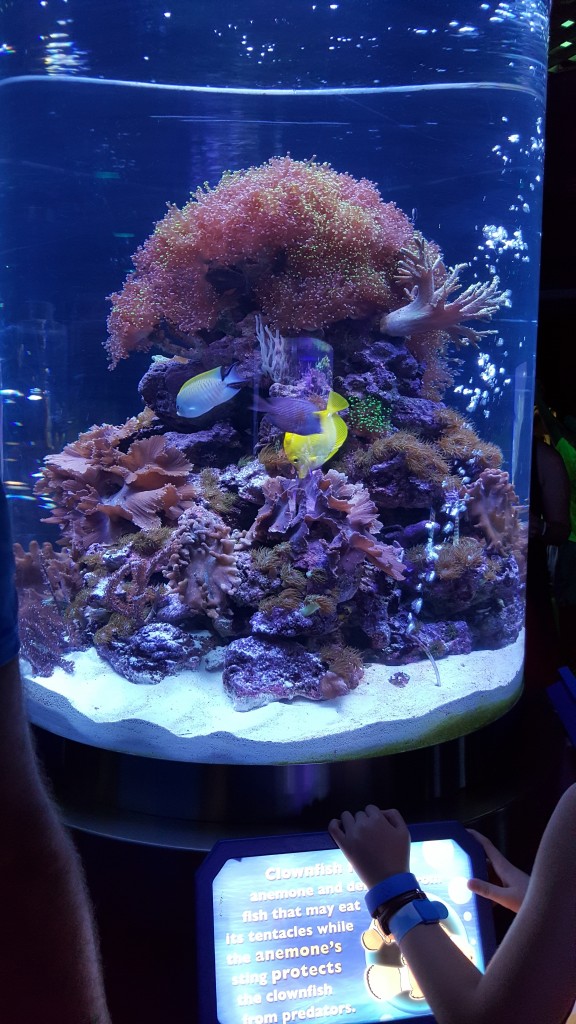 If you enjoyed this post, please check out some of my other Disney related posts:
Also, please visit again soon. I am planning posts related to our Disney trip with tips and suggestions for planning your own Disney adventure.
=