This post includes affiliate links.
Check out this smile. This is the face of my son having a great time at Sesame Place.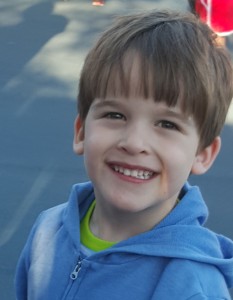 Our whole family enjoyed both of our trips to Sesame Place and this post is the third in a series with lunches to celebrate those happy memories.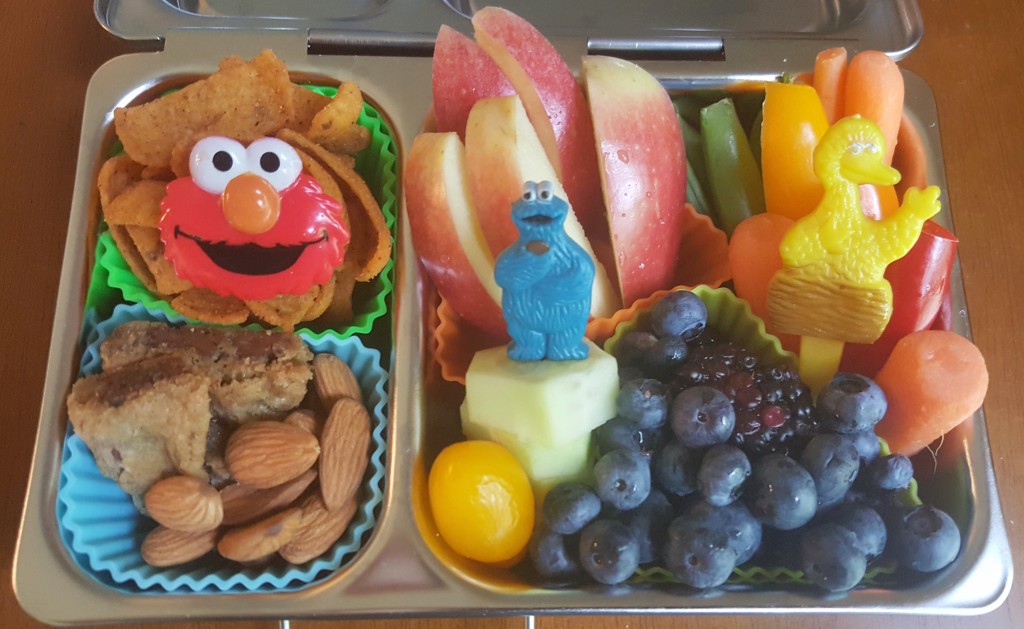 The first lunch is one I packed for my son. It is in our Planetbox Shuttle. It contains corn chips with an Elmo ring, cookie bar pieces with almonds, apple slices, sugar snap peas, pepper slices, carrots, tomatoes, cucumber slices, and berries. I added vintage Cookie Monster and Big Bird picks to remind him of the fun he had with the characters he met at Sesame Place.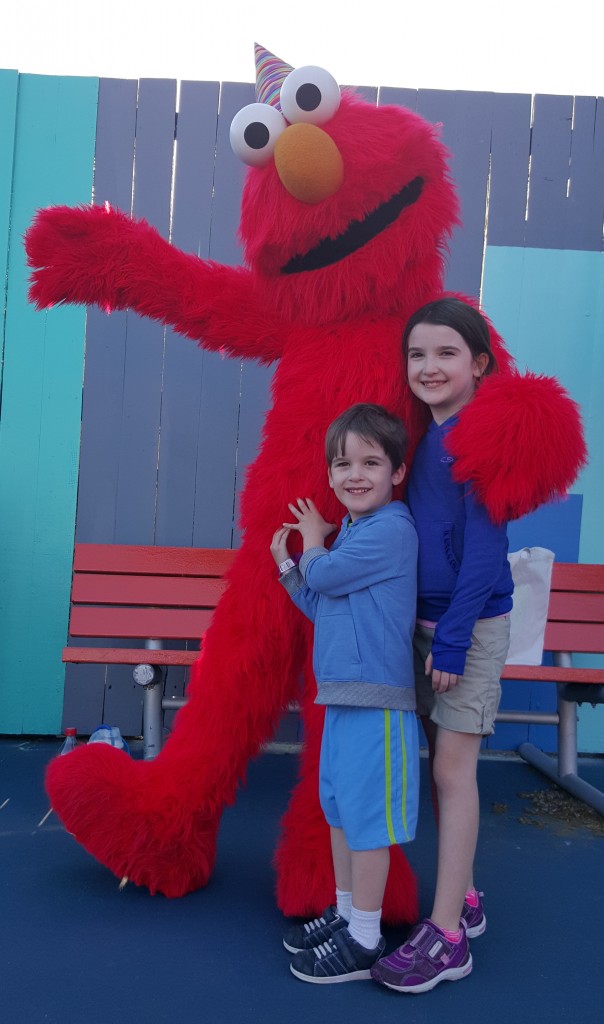 Our kids really enjoyed meeting the characters at the end of each day right before parade time. This character meet and greet is included with rental of a cabana at The Count's Cabana. For us, the fun they had was totally worth the cost of the rental.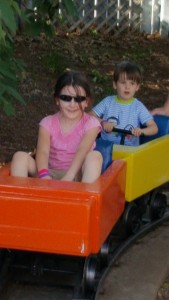 Both of my kids really enjoyed the rides, characters, pools, parades, shows, and playing at Sesame Place. This is a photo of two of them playing at Twiddle Tracks.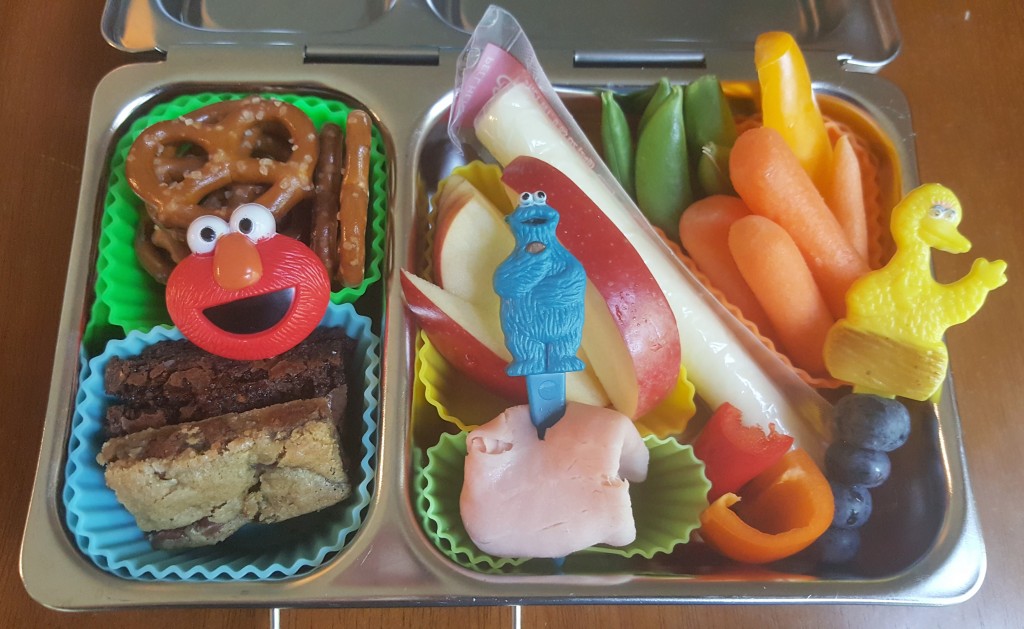 The lunch above is my daughter's. She had similar foods with pretzels, turkey, and string cheese swapped in place of some of my son's choices.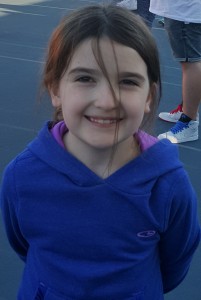 She also had very enjoyable experiences at Sesame Place.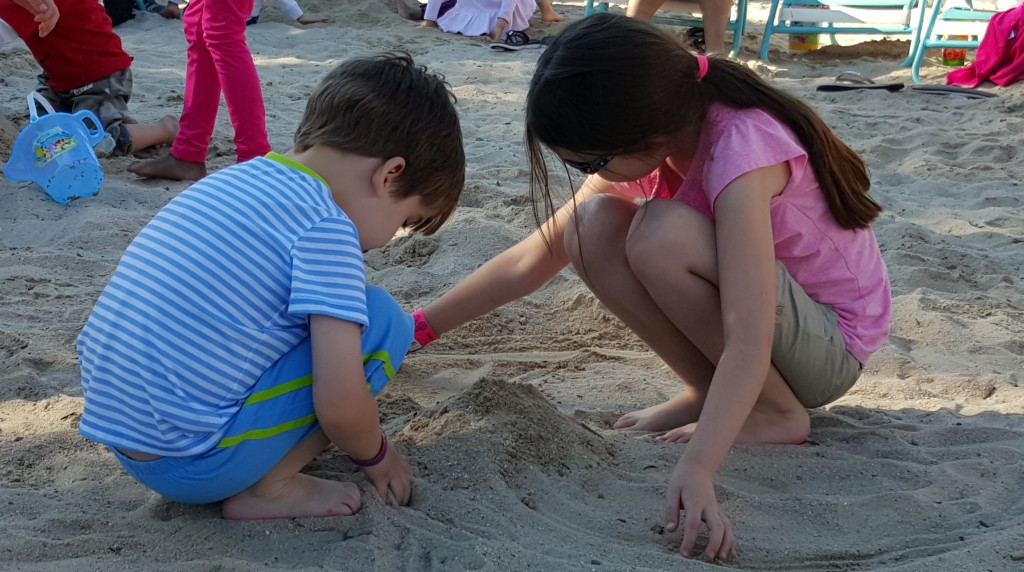 If you are considering a trip to a theme park with your kids, I recommend checking out Sesame Place. It is a great "starter park" for young children in my opinion. The size of the park is easily walkable for families with young children and the variety of activity options ensures something is suitable for everyone. They even have an area for playing in the sand if your kids need some down time between rides and shows.
If you are considering a vacation like this, you really should #gobeforetheygrow. Kids really do grow up too fast! Just look at the photo below and compare it to the images above. They grew up a lot in the year between these trips!