This post contains affiliate links.
This post is the first in a series featuring lunches inspired by the fun times we had at Sesame Place. We have taken two trips to Sesame Place and each time our entire family had a wonderful experience. I will share some photos from our trips as well as some lunches we enjoyed throughout the last year as we recalled favorite memories.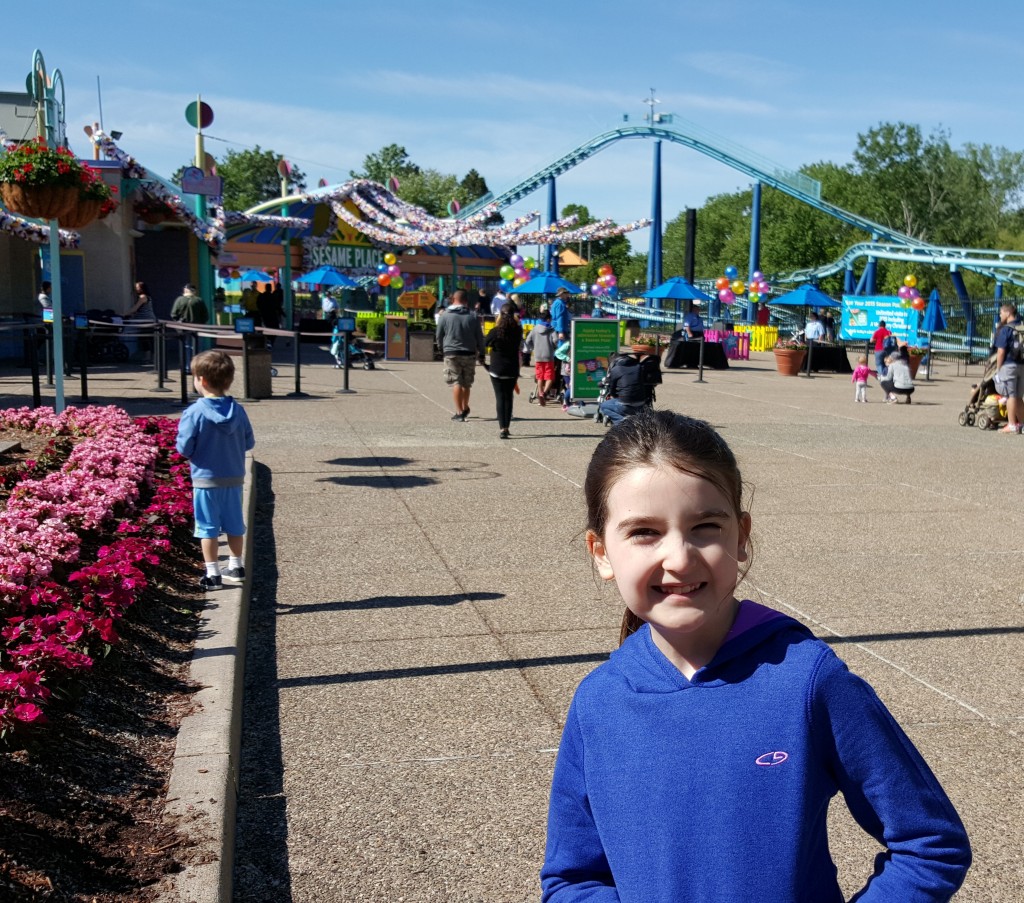 This is a photo of my kids outside the entrance of Sesame Place right before we went in on our second trip. They remembered the fun they had the previous year and were anticipating another fun weekend as we waited outside for the park to open.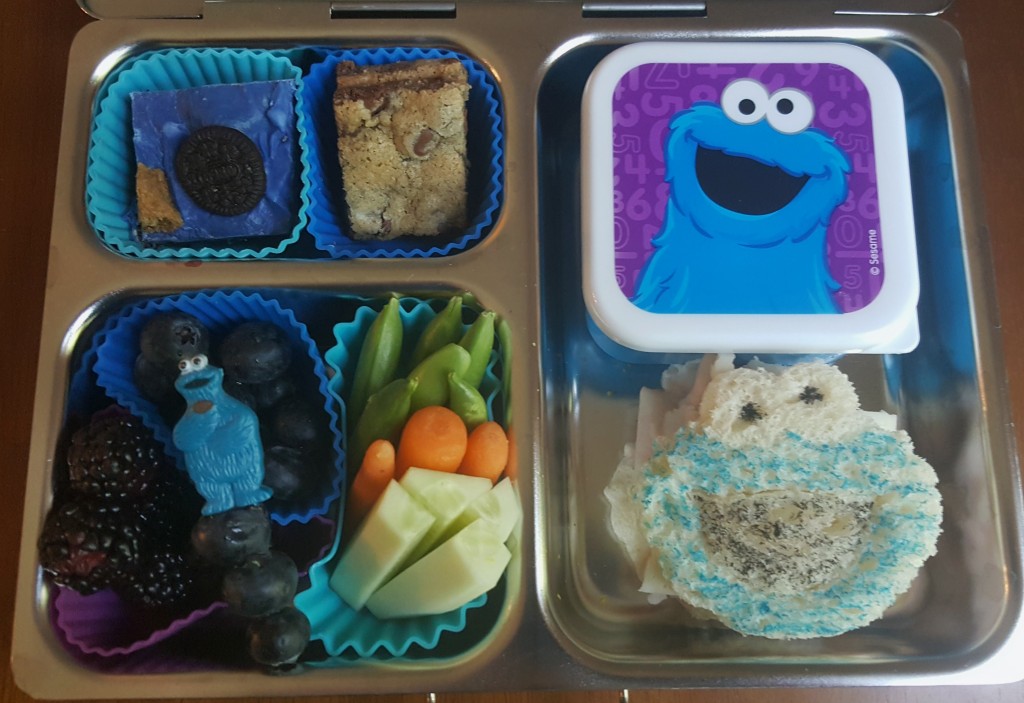 I packed the lunch above for my husband in our Planetbox Launch. I was excited about this lunch because it gave me a chance to use my new vintage Cookie Monster picks and because it was a chance to try out the Cookie Monster fudge I had been seeing on Pinterest. I used my Cookie Monster press and food safe markers to make the Cookie Monster sandwich. I placed chips in the little Cookie Monster box I had collected a few years ago from Target, I placed the fudge and chocolate chip cookie bar pieces in the small section, and I placed berries and veggies in the medium-sized section. I used blue and purple silicone cups to create the color coordinating sections for the various foods in the lunch.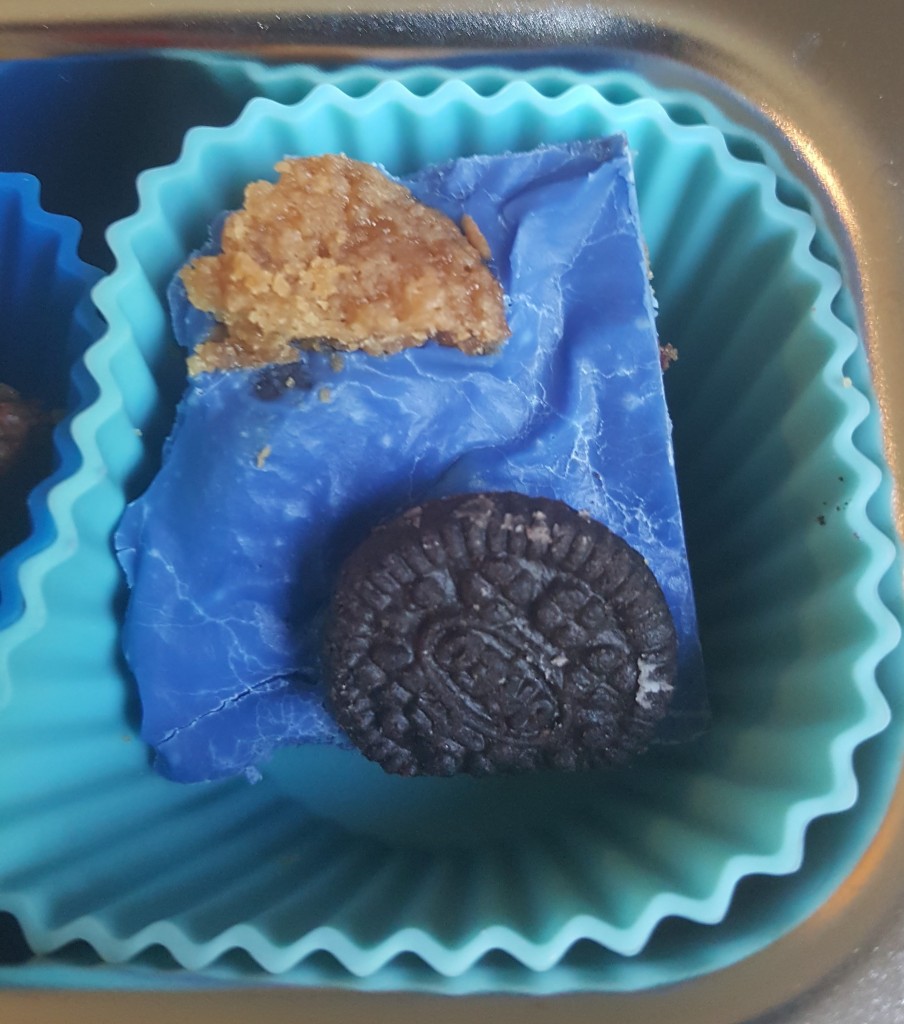 This is a close up of the Cookie Monster fudge. I made it following the recipe from Something Swanky. It was easy and my kids helped with the mixing and taste testing.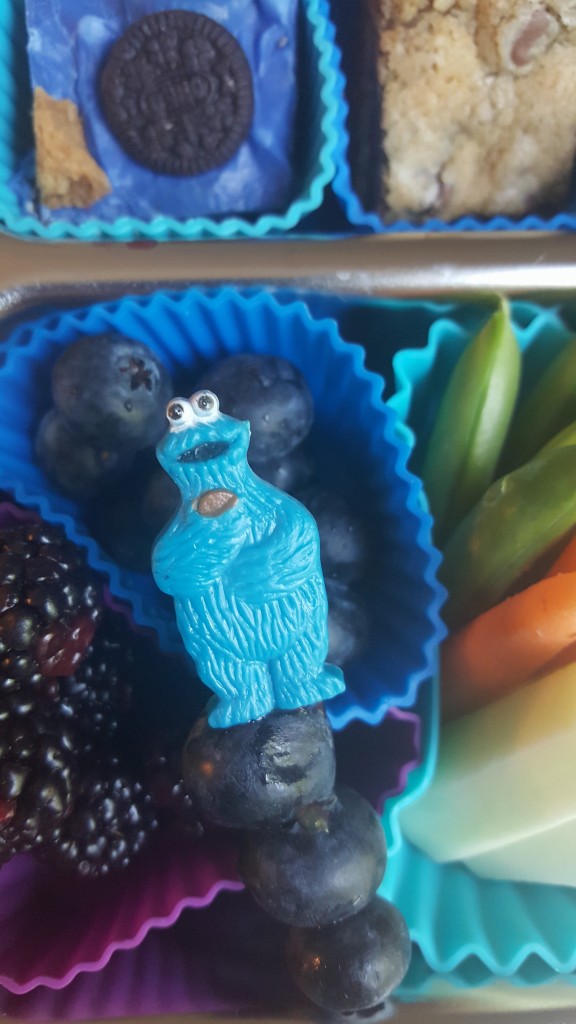 This is a closeup of the Cookie Monster pick holding blueberries.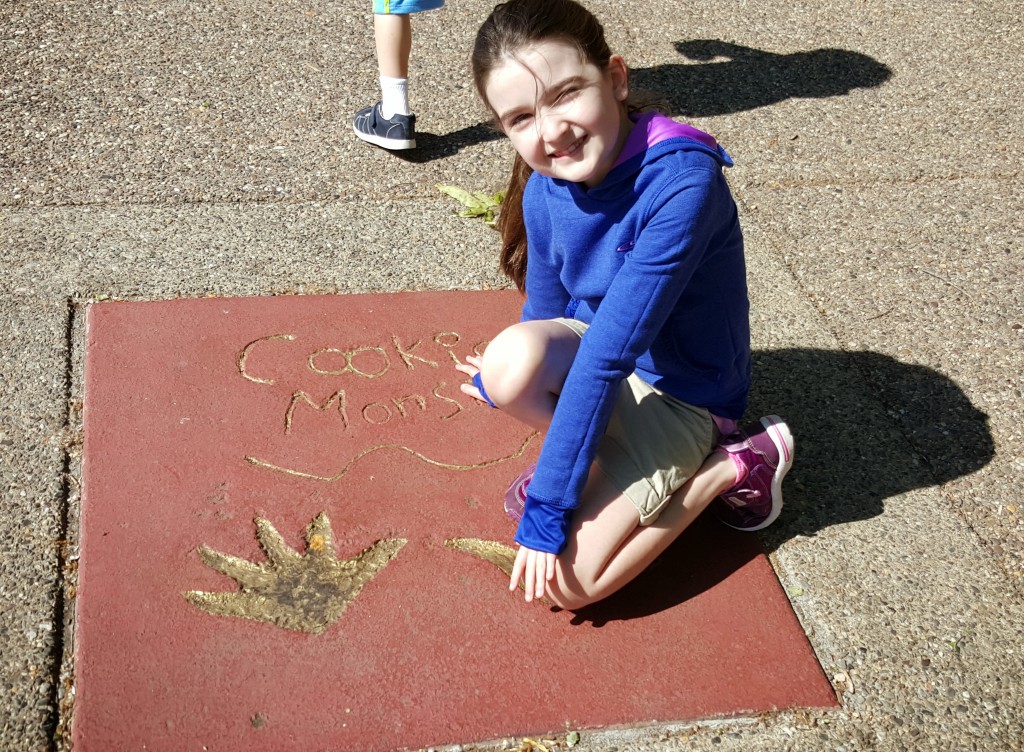 The walkway leading up to the Sesame Place entrance has prints from some of the characters. My kids enjoyed these and wanted their pictures with each one.  Above is a picture of my daughter with Cookie Monster's prints.
One of the fun things about Sesame Place is getting to meet the characters. My kids really enjoyed this on both trips and I have some really good pictures of those moments, with the exception of Cookie Monster. My daughter was really excited about getting her photo with Cookie Monster, but the line had been long and he was about to leave for the parade. I was nervous that my phone would lock and that I wouldn't get it unlocked in time for the photo when her turn came. So, I kept my finger on the screen and inadvertently changed the exposure. I didn't realize until it was too late. So, I only have this rather washed out photo of her with Cookie Monster. Mom fail. Oh well, our other photos are good.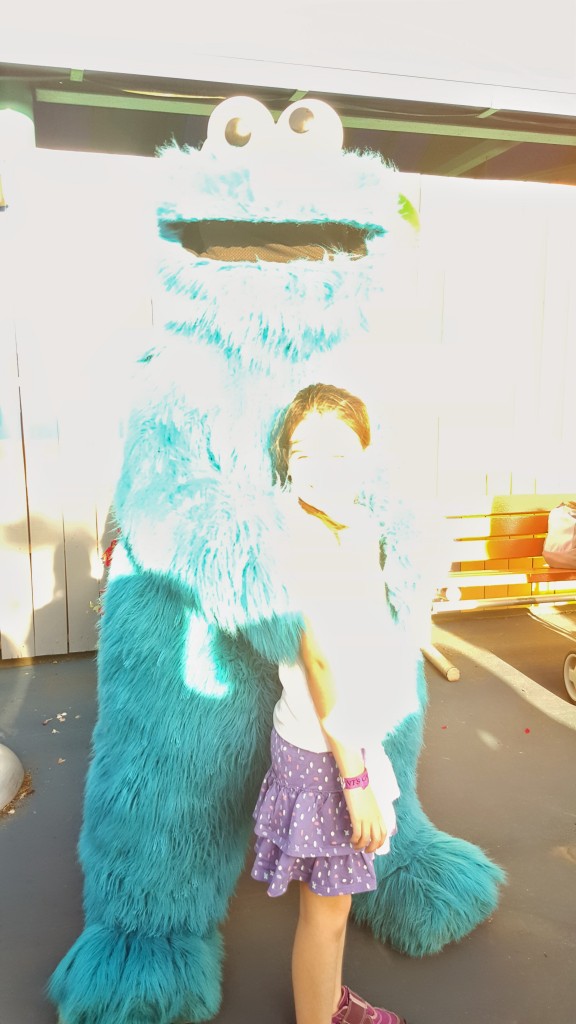 I hope you enjoyed this special lunch featuring Cookie Monster. Please check back soon. I will be sharing lunches featuring Ernie, Big Bird, Oscar, and The Count. And, you can check out my previous post celebrating Elmo's birthday.
If you have been considering a visit to Sesame Place, I would recommend it. We found it was a great place to introduce our kids to a theme park. A variety of options were available including rides, swimming, water slides, playing in the sand, parades, and fireworks so there was fun for everyone. But, the park isn't too large so it is easy to become familiar with the layout and there isn't an overwhelming amount of walking for young kids. We had a great time on both of our trips and I think the Sesame Place tagline is appropriate: #gobeforetheygrow.