This post contains affiliate links.
Today's post is the second  in a series featuring characters in celebration of our fond memories of Sesame Place. This lunch was packed in our Planetbox Launch.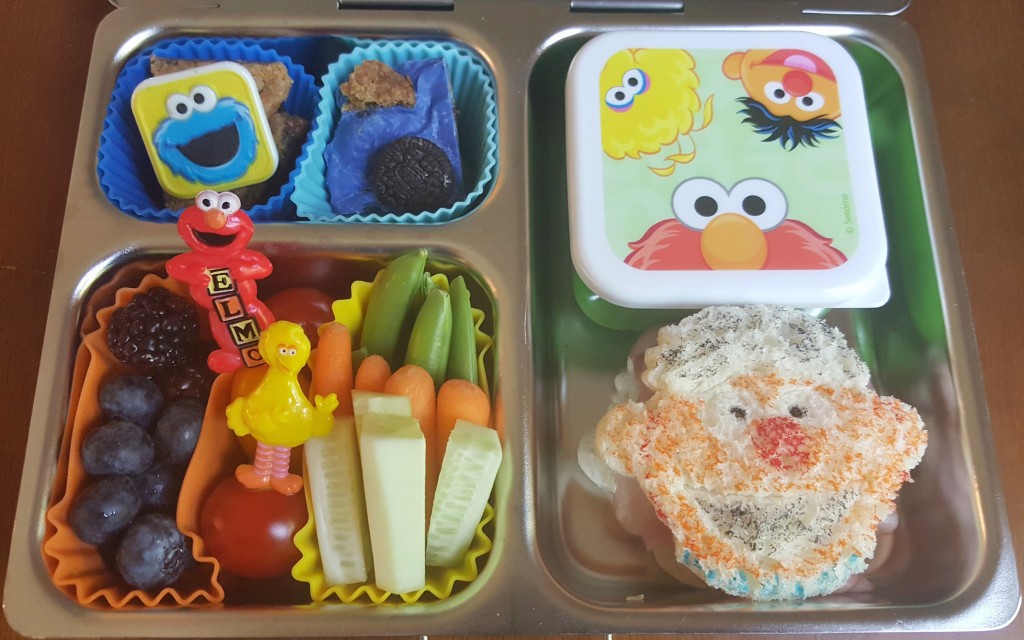 This lunch included a turkey sandwich made with an Ernie press. I used food safe markers to color the bread. The small container above the sandwich held pasta salad. The upper left section held mini chocolate chip cookie bars with a Cookie Monster ring and a piece of Cookie monster fudge. The lower left section held berries and veggies. I included Elmo and Big Bird picks on the tomatoes.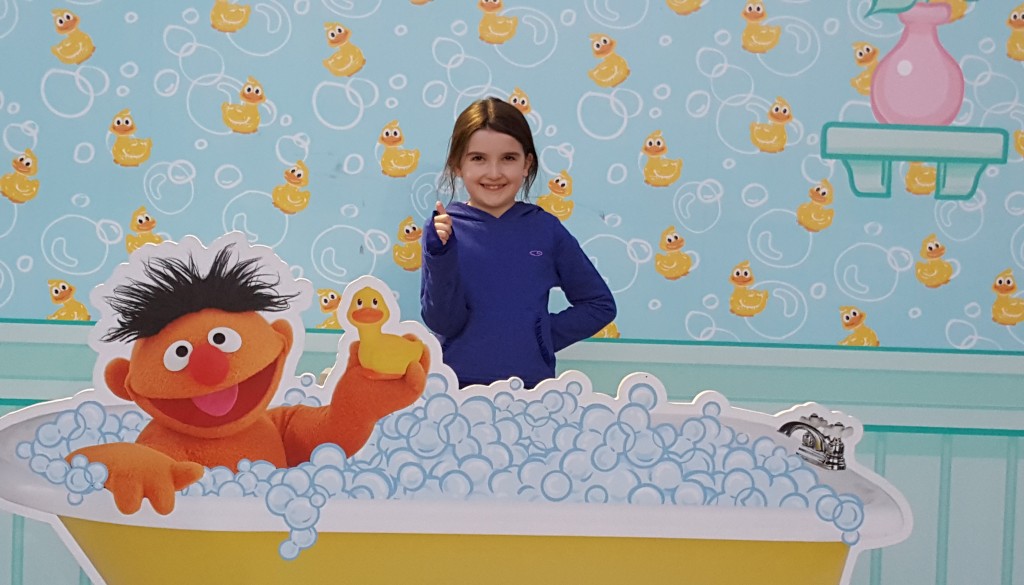 At Sesame Place there are lots of chances for taking fun photos of your kids. My kids enjoyed this little scene of Ernie with his rubber ducky.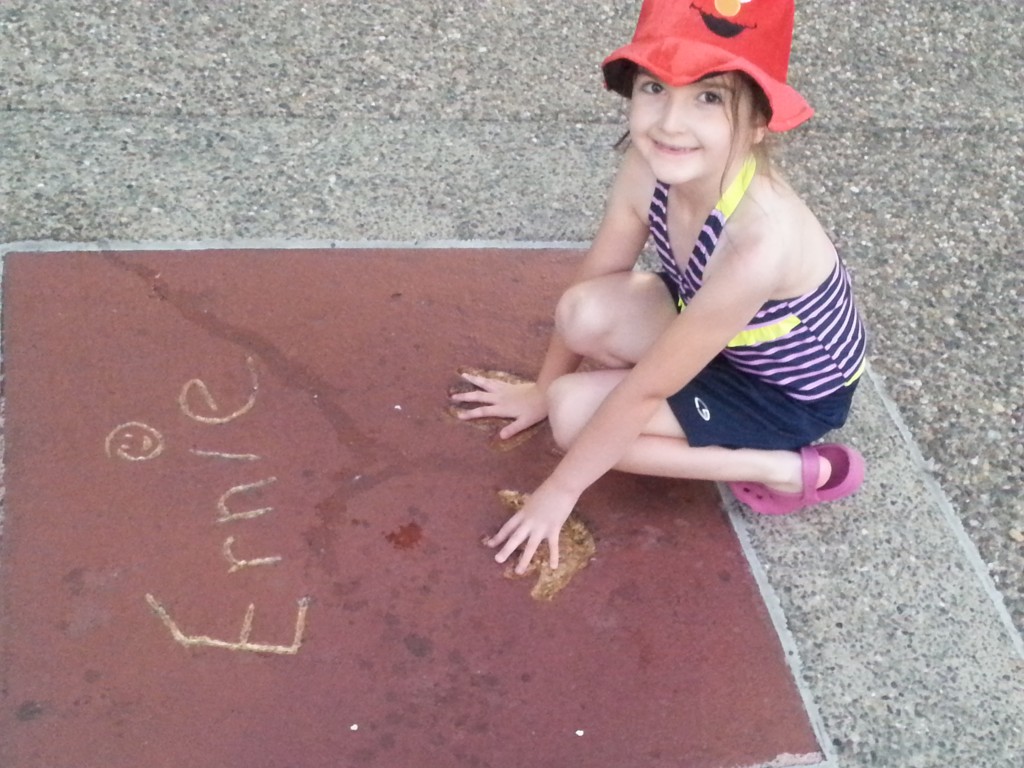 This is my daughter just one year earlier checking out Ernie's prints just outside the entrance to the park. It really is true that you should #gobeforetheygrow! Kids change so much in a single year.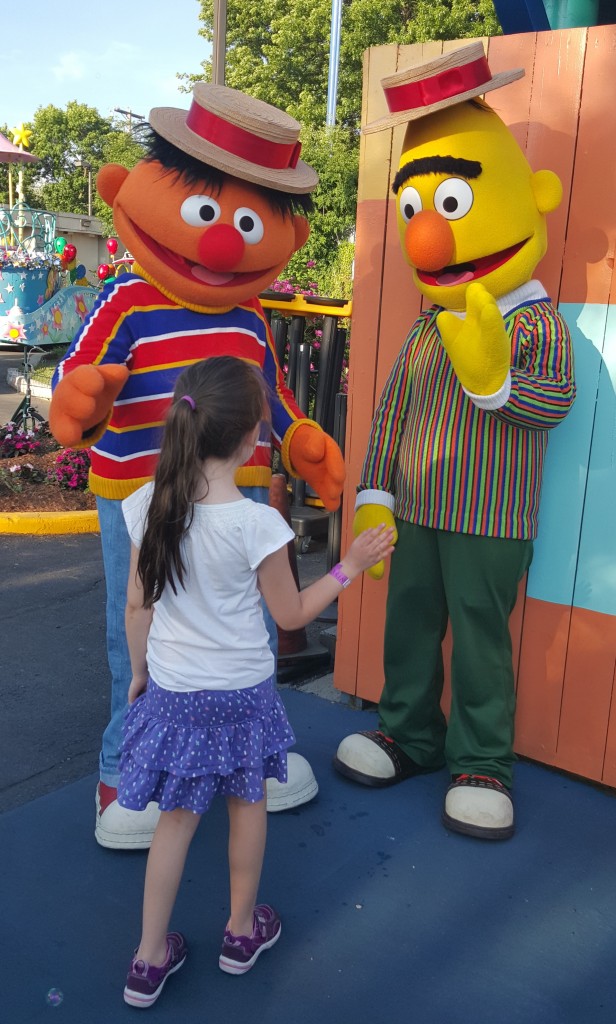 My kids also enjoyed getting their pictures taken with Bert and Ernie during the character meet and greet time. All of the characters are friendly, take time with the kids, and make sure each one has fun. If your kids enjoy meeting characters, I highly recommend taking advantage of the chances for photos throughout the park and during meet & greet time prior to the parade if you rent a Count's Cabana.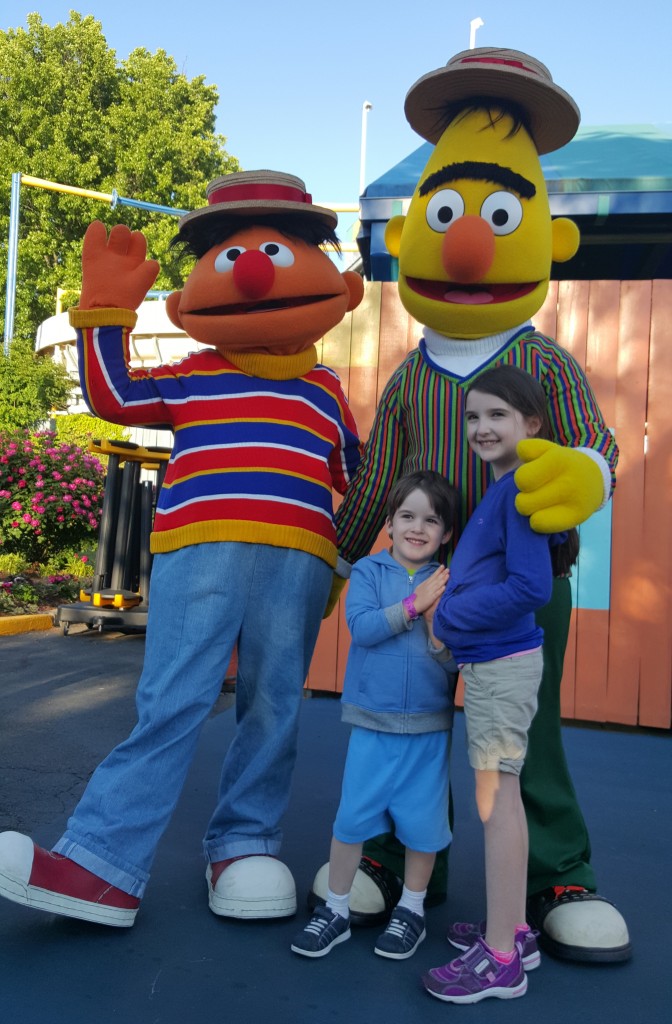 If you haven't read my post featuring Cookie Monster, you can click over to check it out. Also, please visit again soon for lunches featuring The Count and Oscar the Grouch.