This post contains affiliate links.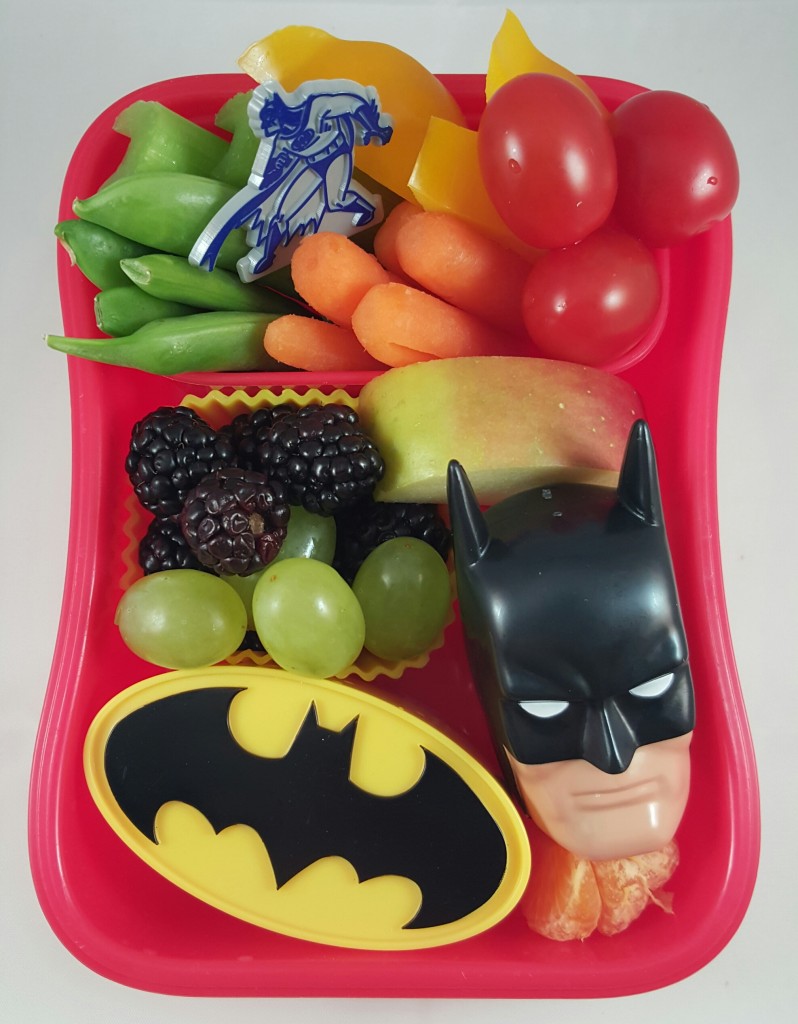 A couple of weeks ago, my son had this Batman themed lunch packed in our red Skiphop box. He had veggies on the top row with a vintage Batman pick from the Mothergoose Collectibles eBay store. Below that, he had blackberries, grapes, apple slices and a few pieces of orange. The Batman head was filled with peanuts and the Bat symbol was filled with crackers. My son really liked the containers in this lunch and asked for another super hero lunch.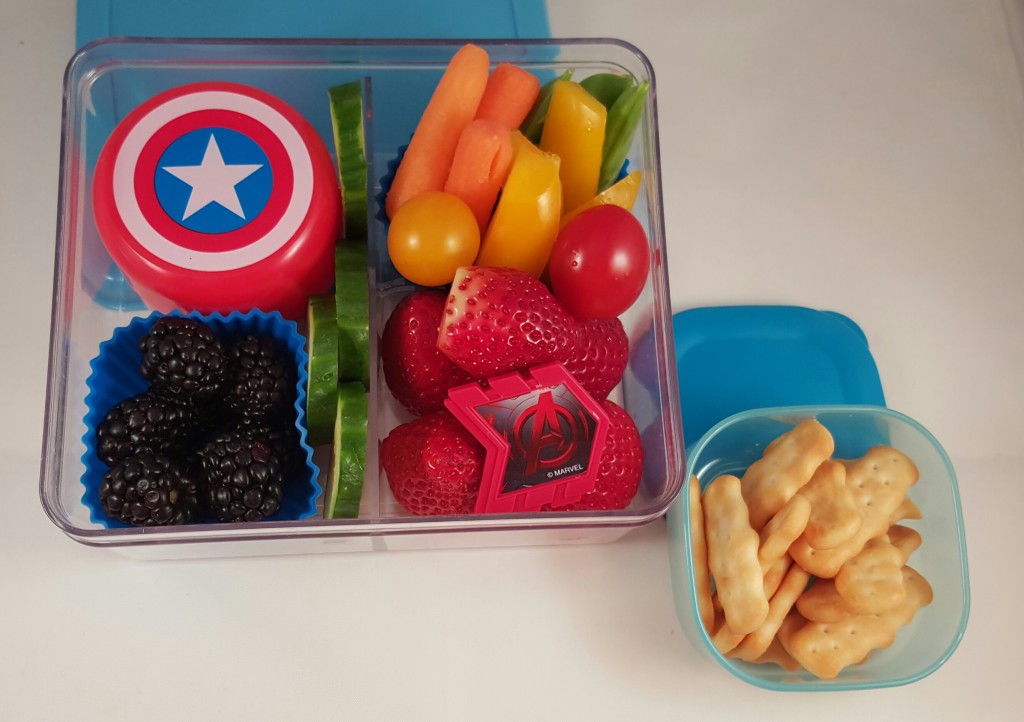 So, the next week, I packed him this simple Captain America lunch. He had almonds in the Captain America container, blackberries, strawberries with an Avengers ring, veggies, and Club cracker sticks in the side container.