This post contains affiliate links.
For the past couple of years I have been packing meals for my dad. I like to use EasyLunchboxes for his food because they offer three separate sections, the lids are easy to remove, the boxes stack well in the refrigerator, the boxes are dishwasher safe, the boxes are durable, and sticking with one style box helps him to always be sure which food is for him.
I don't always take pictures of the food I pack for him, but this past week the evening light coming in our dining room was so pretty that I photographed all the food I was packing. Below are two meals for my dad I packed that night.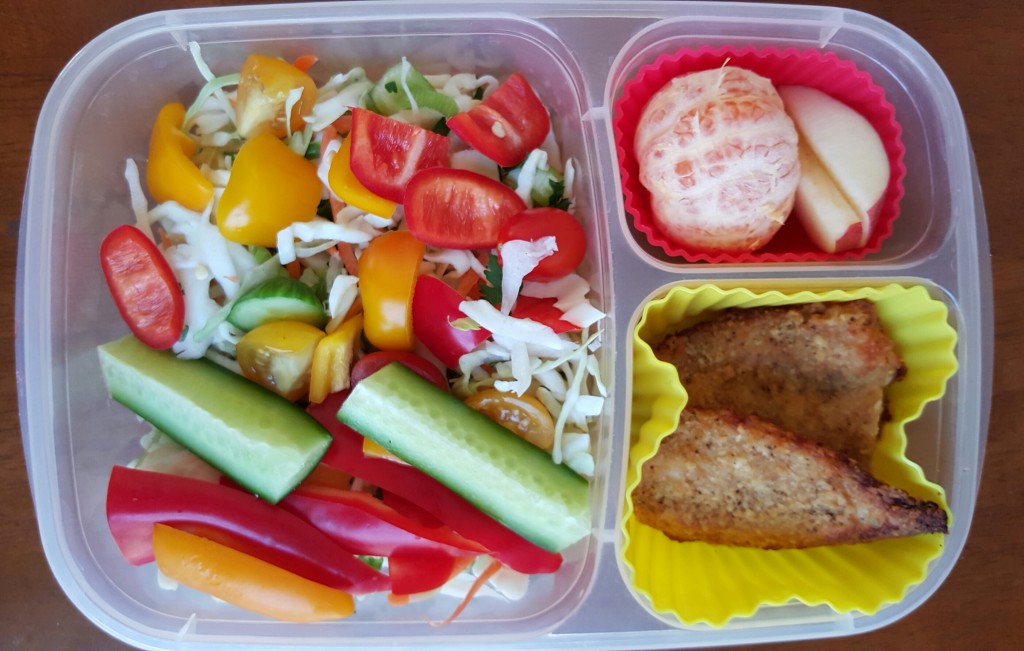 My dad is a big fan of salads, so I pack him a lot of those. This salad had a mix of cabbage and lettuce as the base with lots of red and yellow tomatoes and peppers on top. In the side compartments, I packed fruit and a couple of slices of crispy chicken.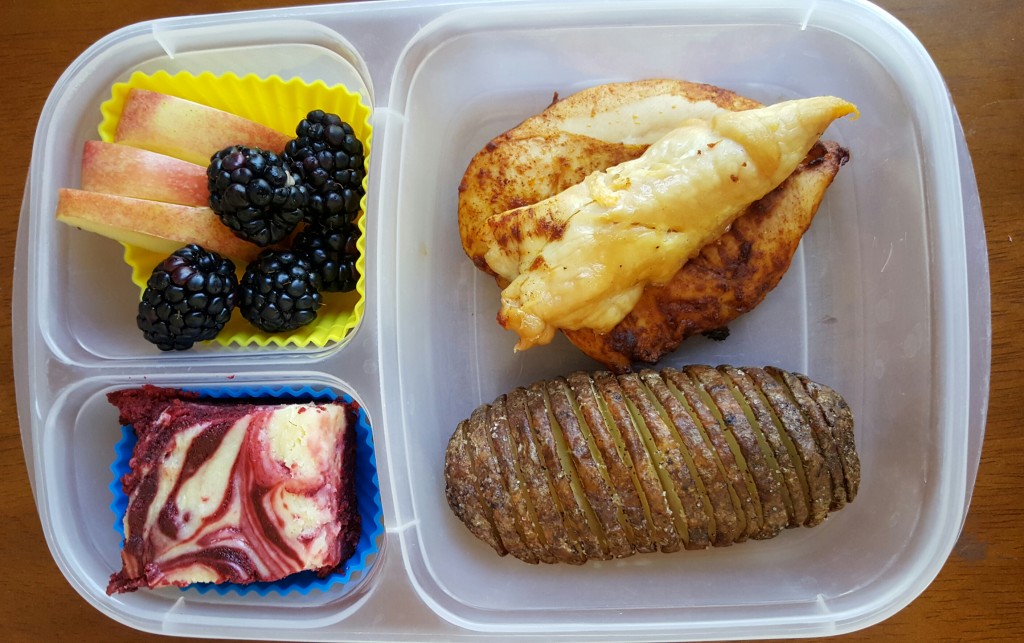 In the meal above, I packed some baked curried chicken with a hasselback potato. Both of those were prepared from recipes in the book titled Sheet Pan Suppers. It is an inexpensive cookbook with lots of adaptable ideas that are great for mixing up the dinner routine. They are great for nights when you don't want to spend a lot of time in the kitchen because you usually just have to put everything on the sheet pan, stick it in the oven, and come back when the cooking time is over. For sides with this meal, I included apple slices, blackberries, and a red velvet cream cheese brownie. My dad likes the color red and he likes desserts, so I thought this might be a hit with him. I followed this recipe at Sally's Baking Addiction and would recommend it.