This post contains affiliate links.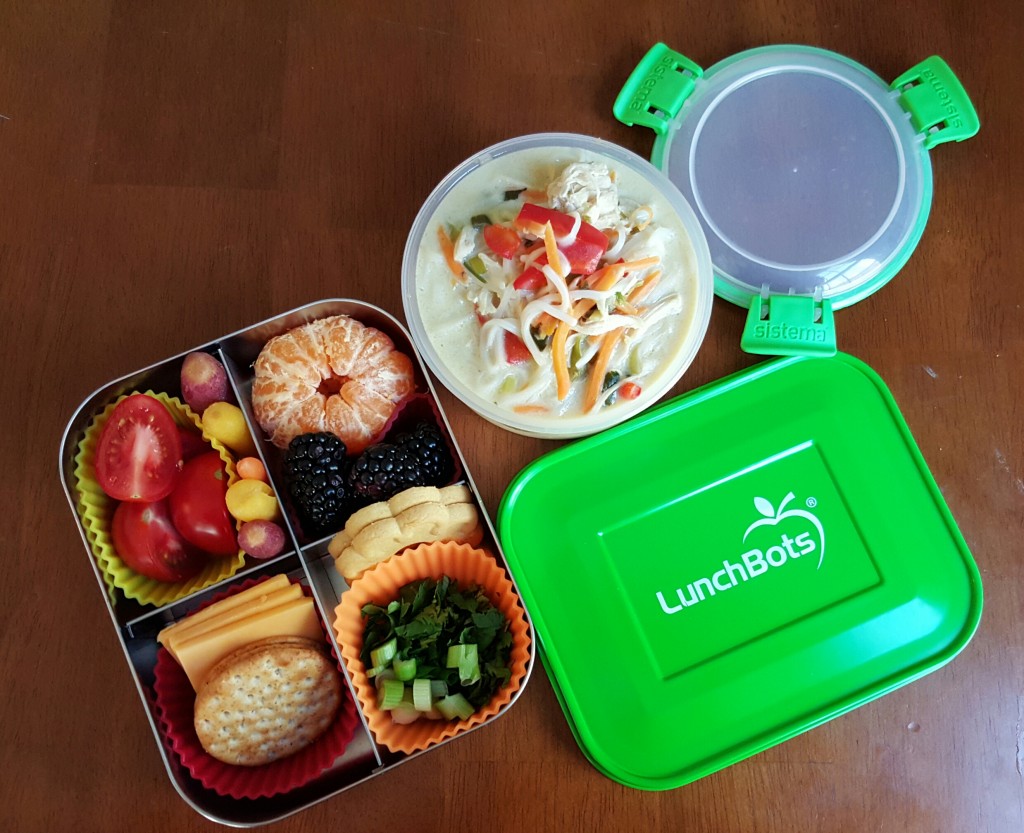 We are going on week three of pneumonia and sinus infections in our house (part of the reason why I haven't posted lately). The ongoing respiratory issues made chicken soup sound really good today. So, I decided to make Thai Chicken Noodle Soup based on this recipe from from Cooking Classy.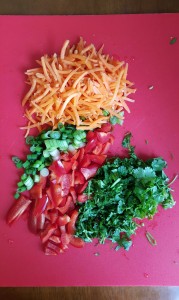 This soup was quick and easy to make. I cooked the chicken in the pressure cooker while I was cutting the veggies and preparing the soup base. The colors of the carrots, green onions, red peppers, and cilantro were so vibrant.
The soup smelled good and tasted delicious. It was just the right thing for dinner tonight. It tasted good for the grownups and was easy to deconstruct for my kids who prefer their foods separate.
There was plenty of soup left over so I prepared some for lunches for work the following day. I packed the soup in our small round Sistema boxes. These have a leak proof seal and can be microwaved so they work well for packing soups.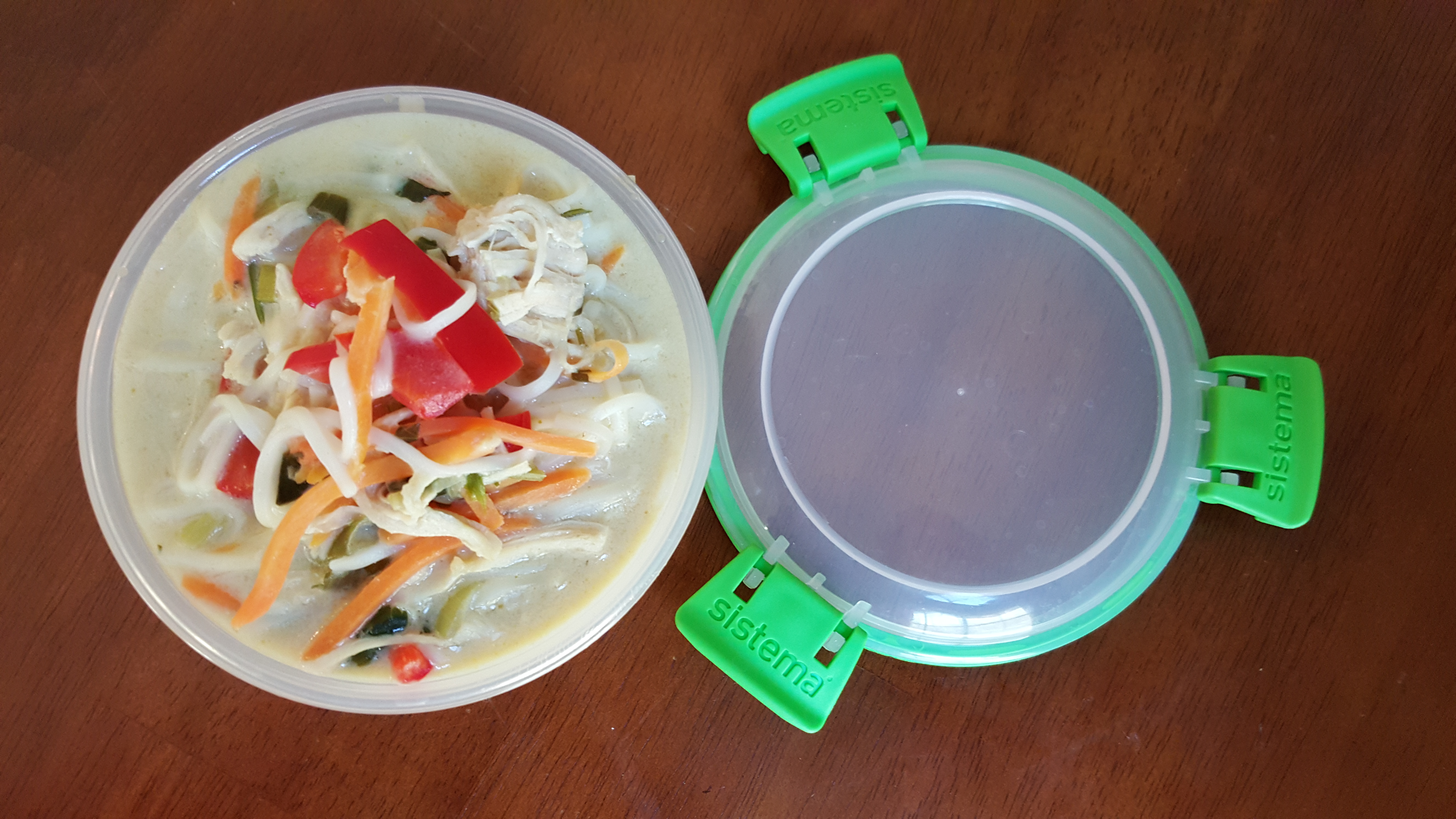 I packed some side items in our Lunchbots Quad. I included a Cutie, blackberries, rainbow carrots, tomatoes, sharp cheddar cheese slices with wheat crackers, cilantro and green onions for topping the soup, and a couple of butter ring cookies.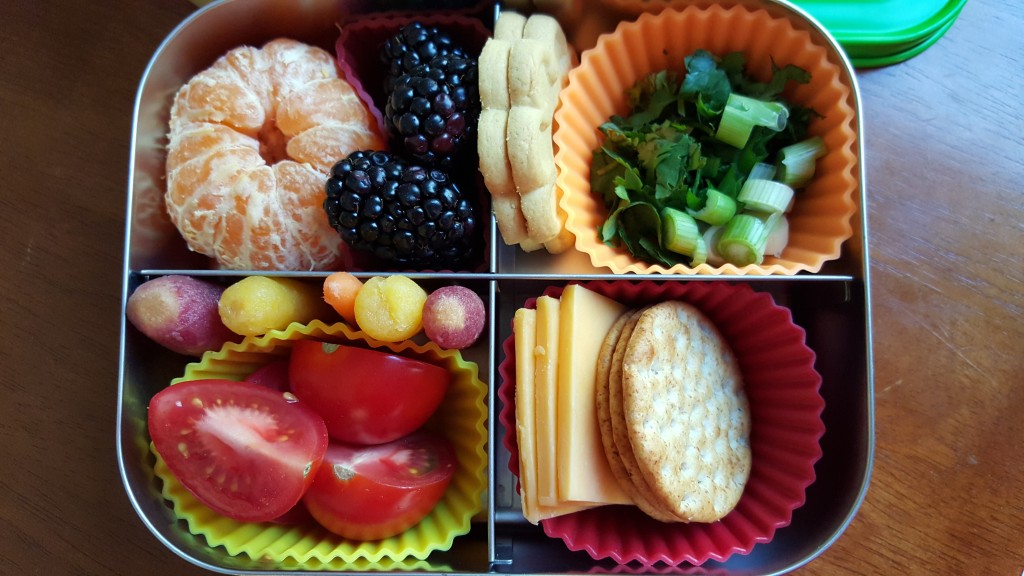 I love the colors and flavors in this lunch. I think it looks "Licious"