This post contains affiliate links.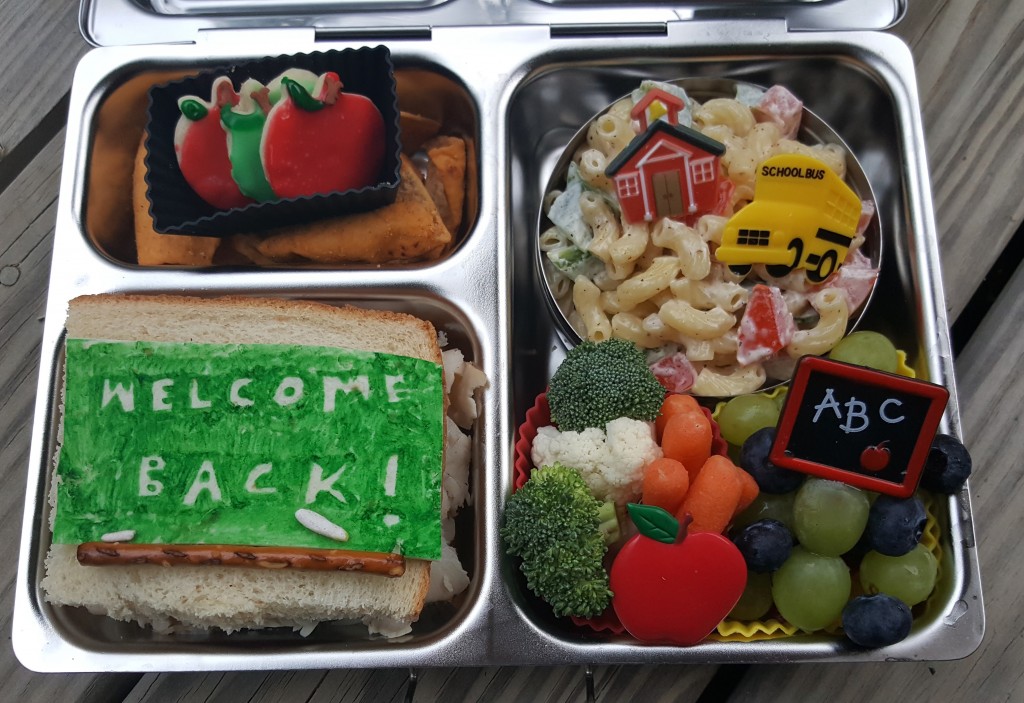 It is back-to-school time and I packed a few lunches to get us ready for the new school year. I made the one above for my husband during the first week back at his school. This was packed in a Planetbox Launch. I used the Big Dipper from our Planetbox Rover to hold macaroni salad topped with a little schoolhouse ring and a school bus. I included veggies with an apple ring and fruit with an ABC pick. On the left side, I included a few pita chips with mini apple shaped cookies. You can read about how we made the cookies in this post. The bottom left compartment held a turkey and provolone sandwich.
I wanted to make a chalkboard to go with this lunch, so I cut a rectangle from a tortilla. I used green food safe markers to make the board. I colored most parts green and left some parts white to look like the letters written on the chalkboard. I used a pretzel stick to make the tray of the chalkboard and a rolled up small pieces of marshmallow from cereal to make the pieces of chalk.
Thanks for visiting my site. I hope you will stop by again soon to see more ideas for packing lunches for work and school.