This post contains affiliate links.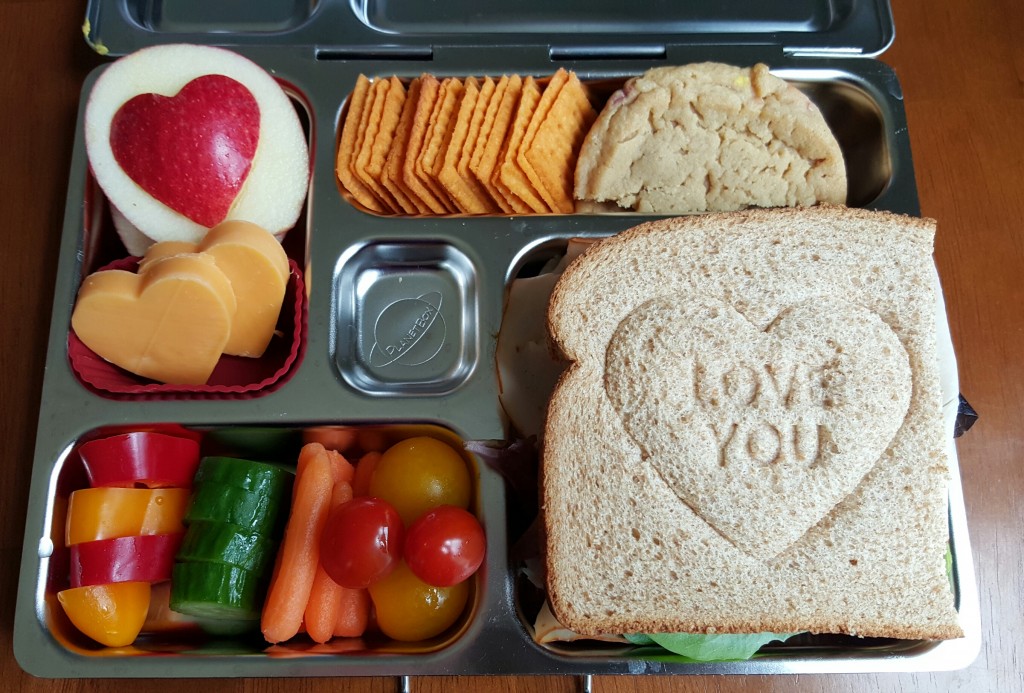 The Planetbox Rover is one of our favorite lunchboxes. We have had ours for four years and they still look brand new. They are very durable, dishwasher safe, and have four nicely sized compartments for separating foods. I packed this lunch for my husband in this box last week. I decided to use a simple "Love You" theme with mostly red and bright yellow foods. He had apple slices (one was cut with a heart-shaped cookie cutter and inserted with the peel side in reverse to show the heart), heart-shaped slices of cheddar cheese, crackers, a peanut butter cookie, veggies, and a turkey sandwich. I stamped the sandwich with one of my favorite cookie presses.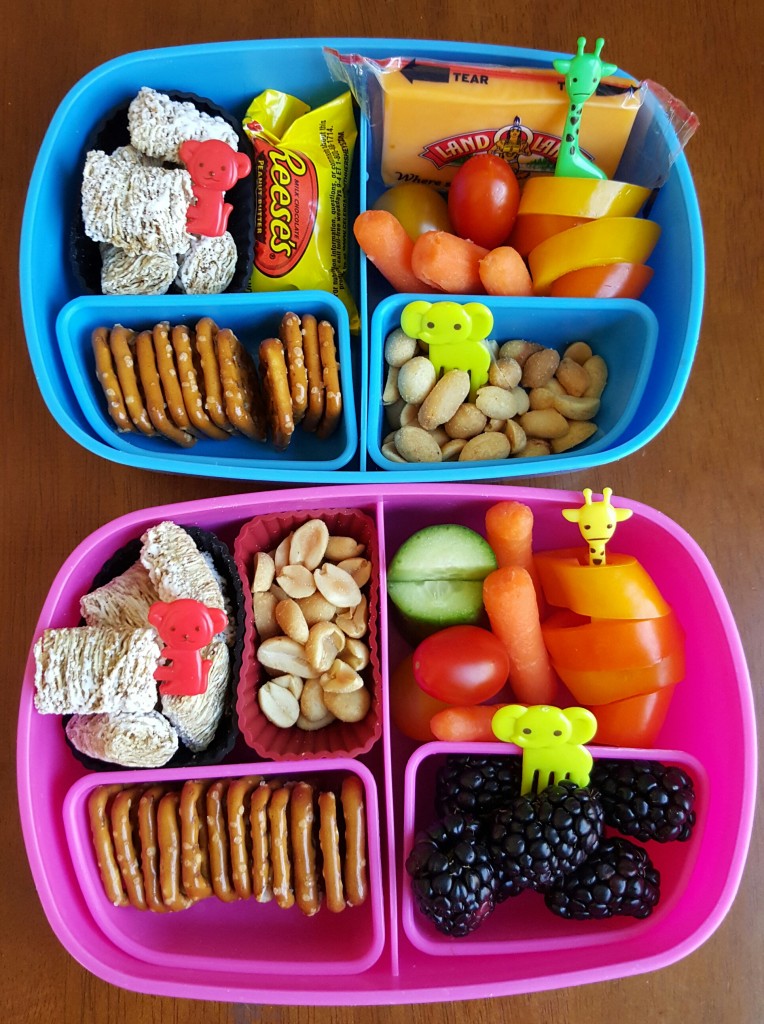 Sassy boxes are another of our favorite lunchboxes. These boxes are versatile because they come with three lidded inner containers, they are dishwasher safe, and the lids are easy for a young child to remove and place back on. My kids had lunches packed in these last week. The top was my daughters and the bottom was my son's. They both had peanuts for protein, veggies, pretzels, and Frosted Mini Wheats. My daughter had some cheese and my son had blackberries. I added some cute animals to both lunches for fun.