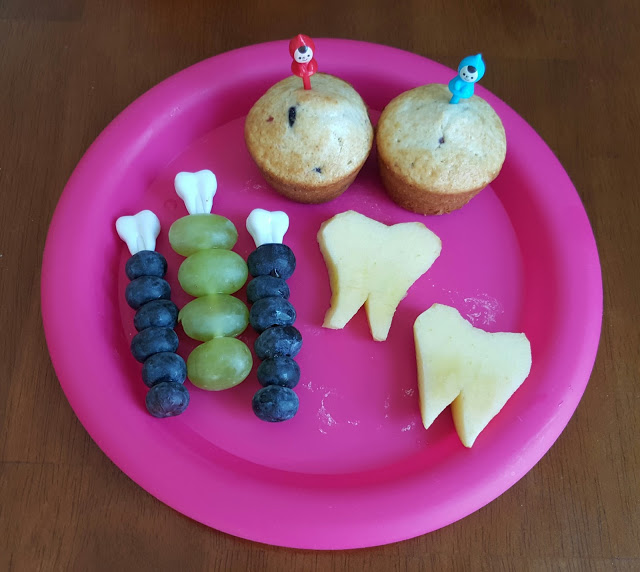 This post contains affiliate links.
Today was
National Tooth Fairy Day
and we celebrated with a simple, but fun breakfast. My kids had berry muffins with
little fairy picks
, blueberries and green grapes on tooth picks, and apple slices cut to look like teeth. I have wanted to get my hands on some of these tooth picks since I saw them a few years back on
this post over on Bent on Better Lunches
. But, for a long time I never saw them for sale anywhere. Recently, my friend, Amanda, at
Bento Ninja
found some and she was nice enough to let me share an order with her.