This post contains affiliate links.
Even though Easter was nearly a week ago, I am going to go ahead and post these lunches.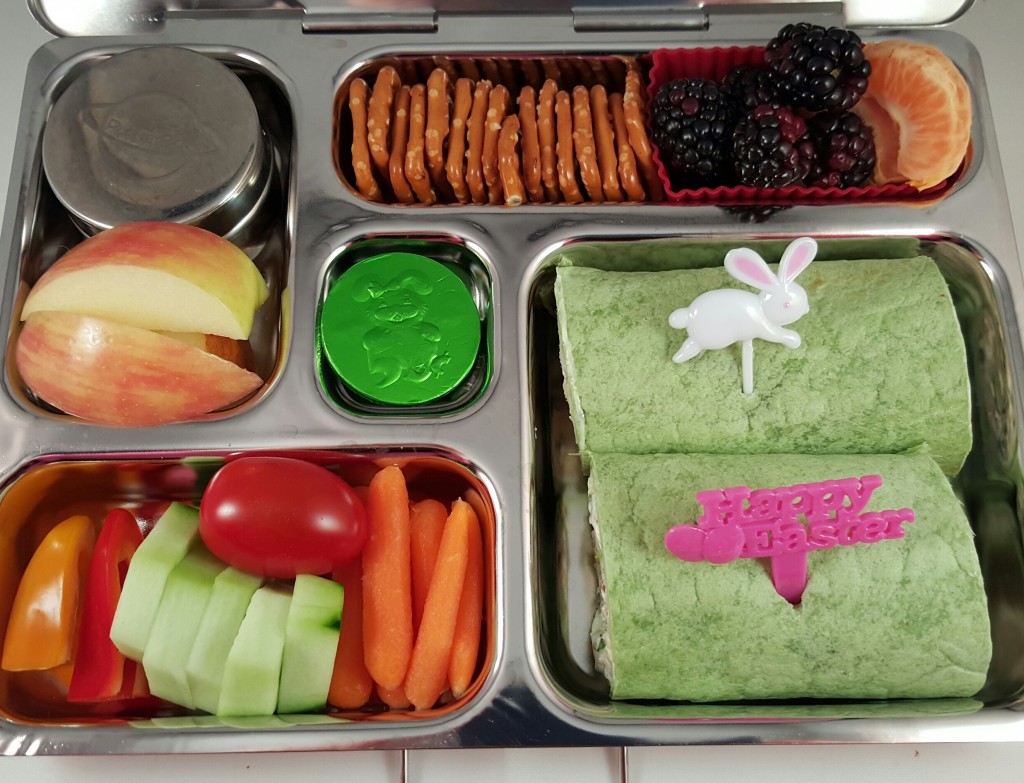 The first is a lunch my husband had in our Planetbox Rover. He had veggies, fruit, pretzels with french onion dip in the small lidded container, and turkey rollups on spinach wraps. I added a couple of Easter picks for fun.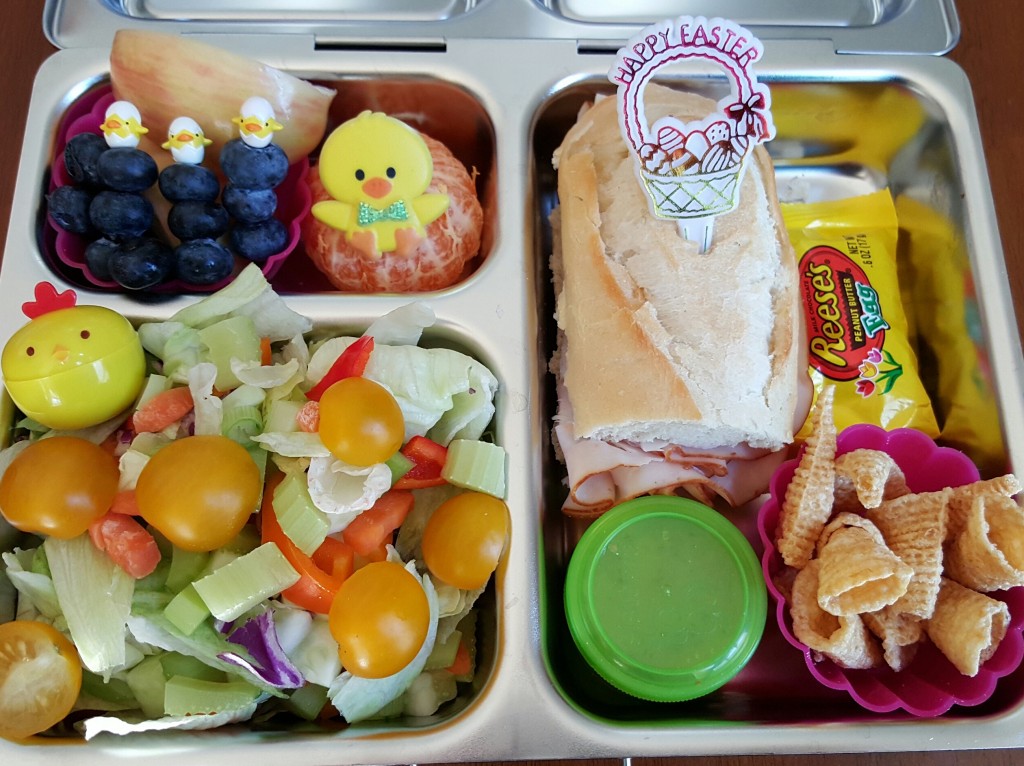 The lunch above was also for my husband. He had a tossed salad with sunflower seeds in the little chick container. He also had apple slices, blueberries on little picks with hatching chicks, and part of an orange with a little chick ring on top. In the largest section, he had a turkey sandwich on a baguette, with Bugles, and a Reeses egg on the side. This was all packed in a Planetbox Launch.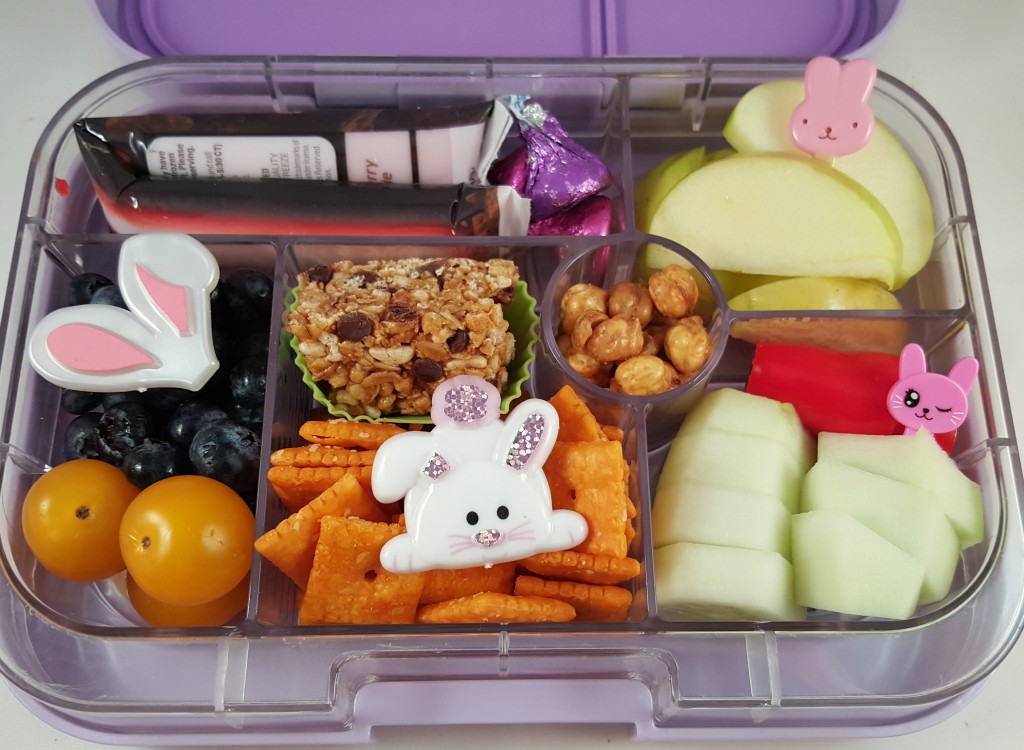 The lunch above was for my son. He had yogurt, blueberries, tomatoes, pieces of granola bar, crackers, roasted chickpeas, cucumbers, red pepper slices, and apple slices all packed in a Yumbox. This lunch was decorated with a few bunny accents.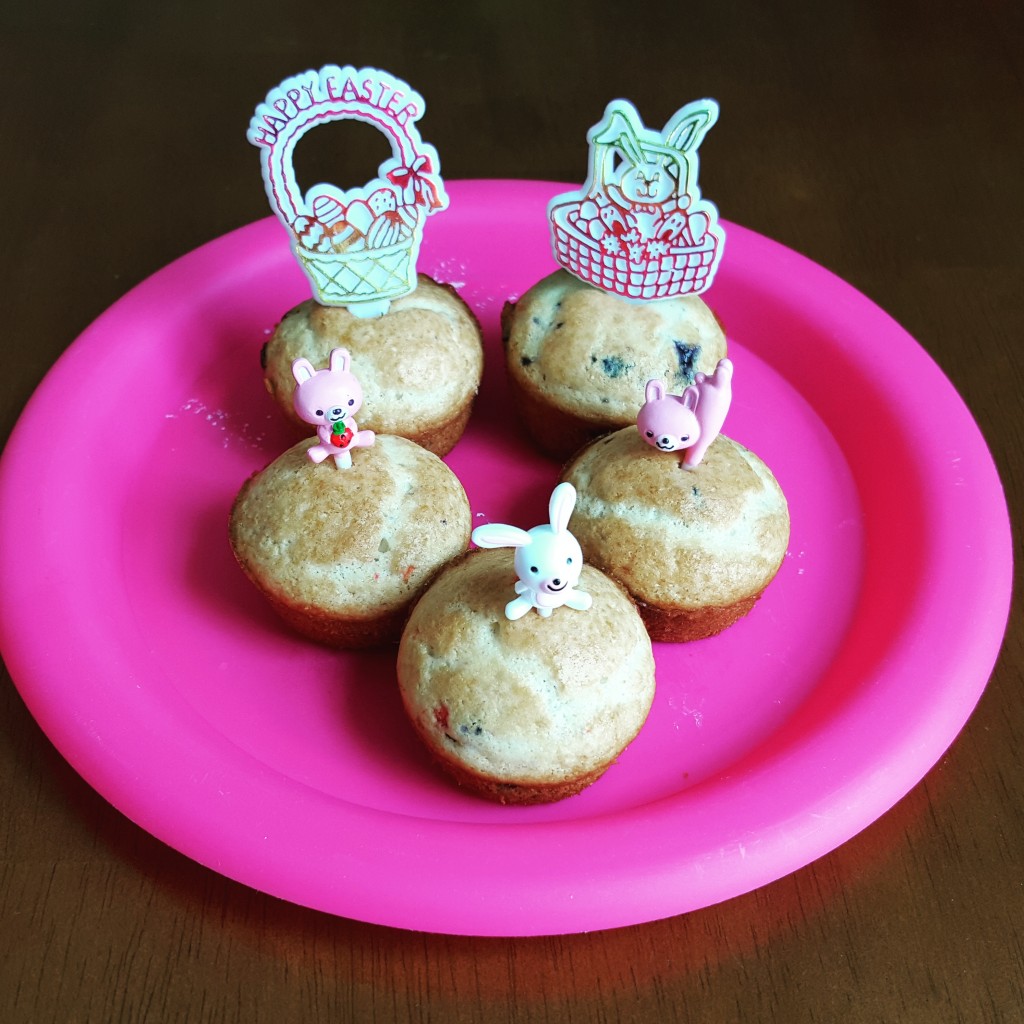 The muffins above were for my daughter one morning. She loves mixed berry muffins. I added some vintage Easter picks to these and three bunny picks also.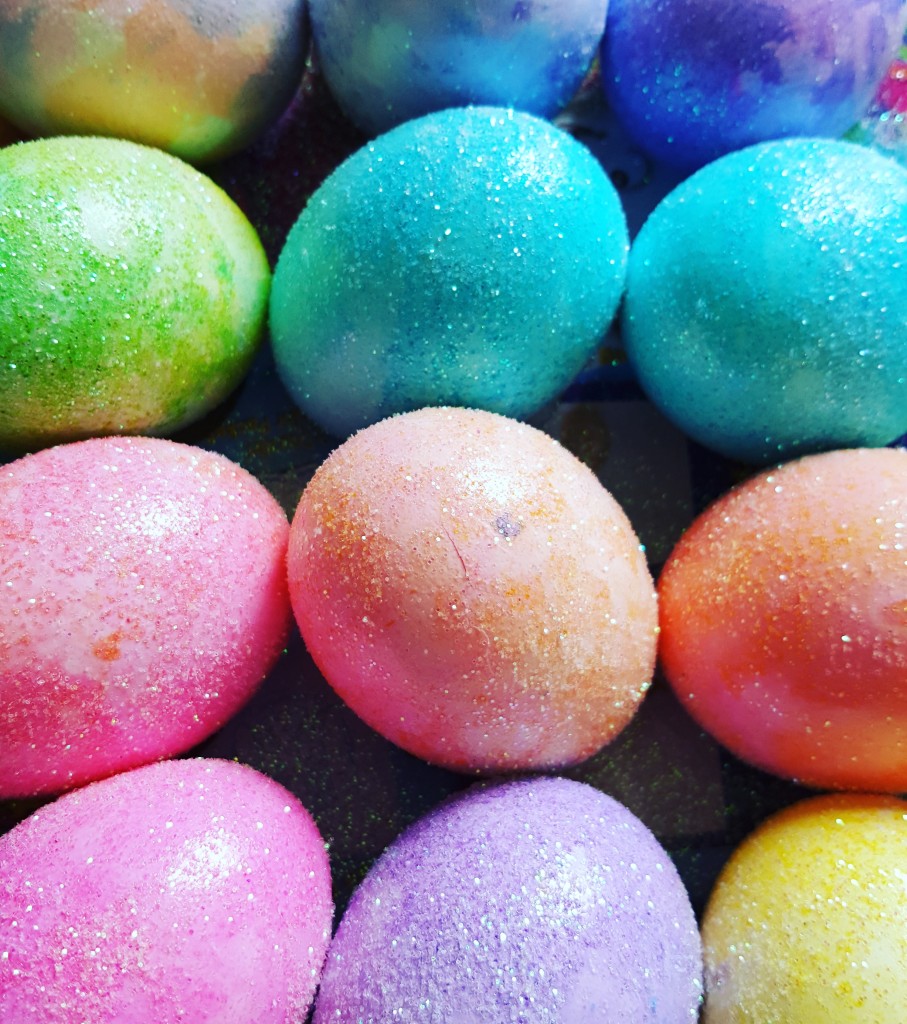 The eggs above are the some of the ones my kids colored this year. I really like the colors in this photo! I think they are beautiful.