This post contains affiliate links.
This post features two lunches and one breakfast prepared with hearts for Valentine's Day. First is a lunch for my husband in our
Planetbox Launch
. In the top left section, he has a mini orange, and a slice of nectarine with a heart-shaped piece
cut out
and inserted the opposite direction so the heart is more visible. Below that he has veggies in a pink cup, blueberries in a
heart-shaped cup
, and mini tortilla chips. In the larger section to the right, he has macaroni salad with an
"I love you" ring
and a mini turkey and pepper-jack cheese
sandwich stamped "Be Mine"
. I also included a
pink fork
.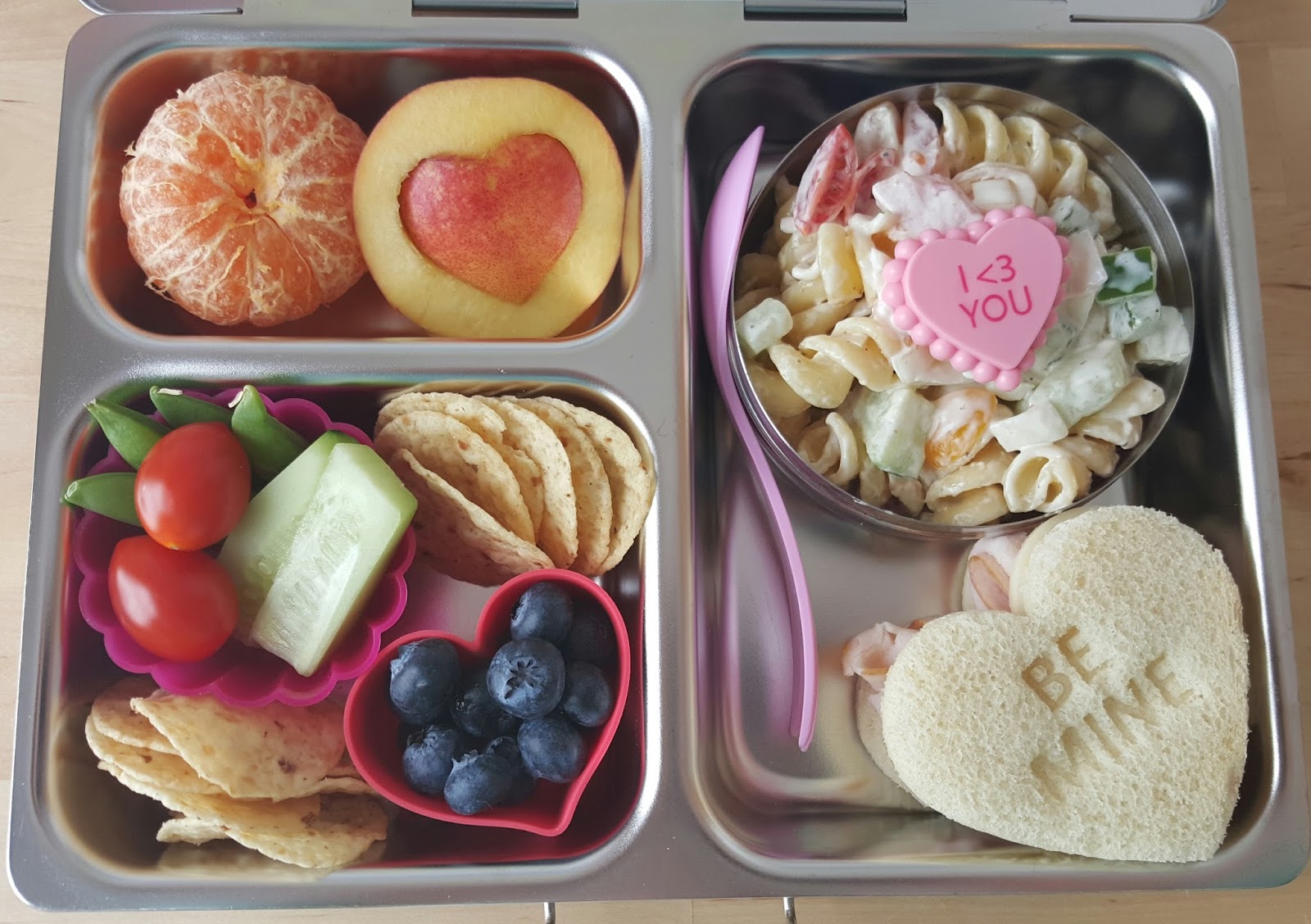 The next lunch, for my daughter, is packed in our pink, square Lego like box. In one tier she has a mini peanut butter sandwich stamped "hugs", mini tortilla chips, and a mini red red box holding TicTacs with Valentine's messages. In the other tier, she has nectarine slices, cherry tomatoes, sugar snap peas, Cutie slices, a heart-shaped piece of plum, and blueberries in a heart-shaped cup.
Last for this post, is a breakfast of very tiny strawberry muffins decorated with
letter picks
to say "I Love You". These were for my daughter and the box she decorated for collecting Valentines from classmates is in the background.