This post contains affiliate links.
We are starting out February lunches with our
Yumboxes
. Tomorrow, my husband, two kids, and I will each have lunches in Yumboxes.
First up, is my daughter's lunch. It is packed in our light
purple Yumbox
with a
Shopkins
theme. Like many eight year old girls, she really loves these toys. I found a simple and no cost way to make quick shopkins picks.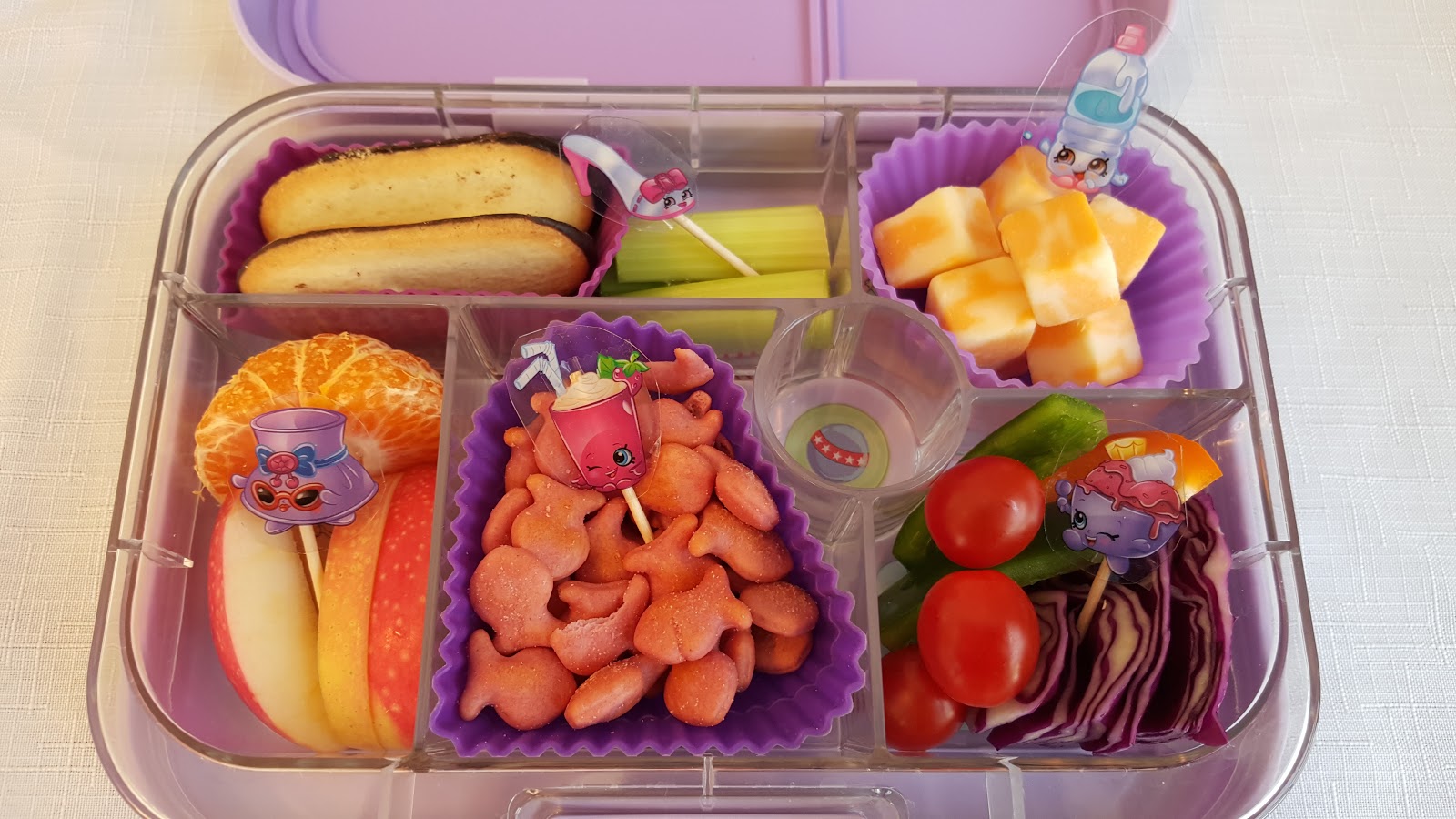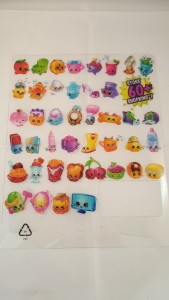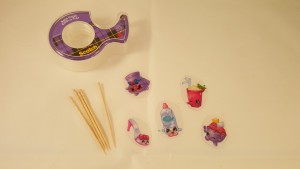 I cut a few of the pictures out from the plastic sheet that came with a
Shopkins organizer
that she got this weekend. After cutting out the pictures and rounding off the edges, I simply taped a toothpick to the back and Voila – instant, free, cute, Shopkins picks. She didn't see me doing this so I think she will be surprised when she opens her lunch Monday. I hope it makes her smile!
Since I was packing one of my daughter's favorite toys in her lunch, I decided to do something similar for my son. I packed his lunch in our yellow Yumbox and added in several Paw Patrol characters.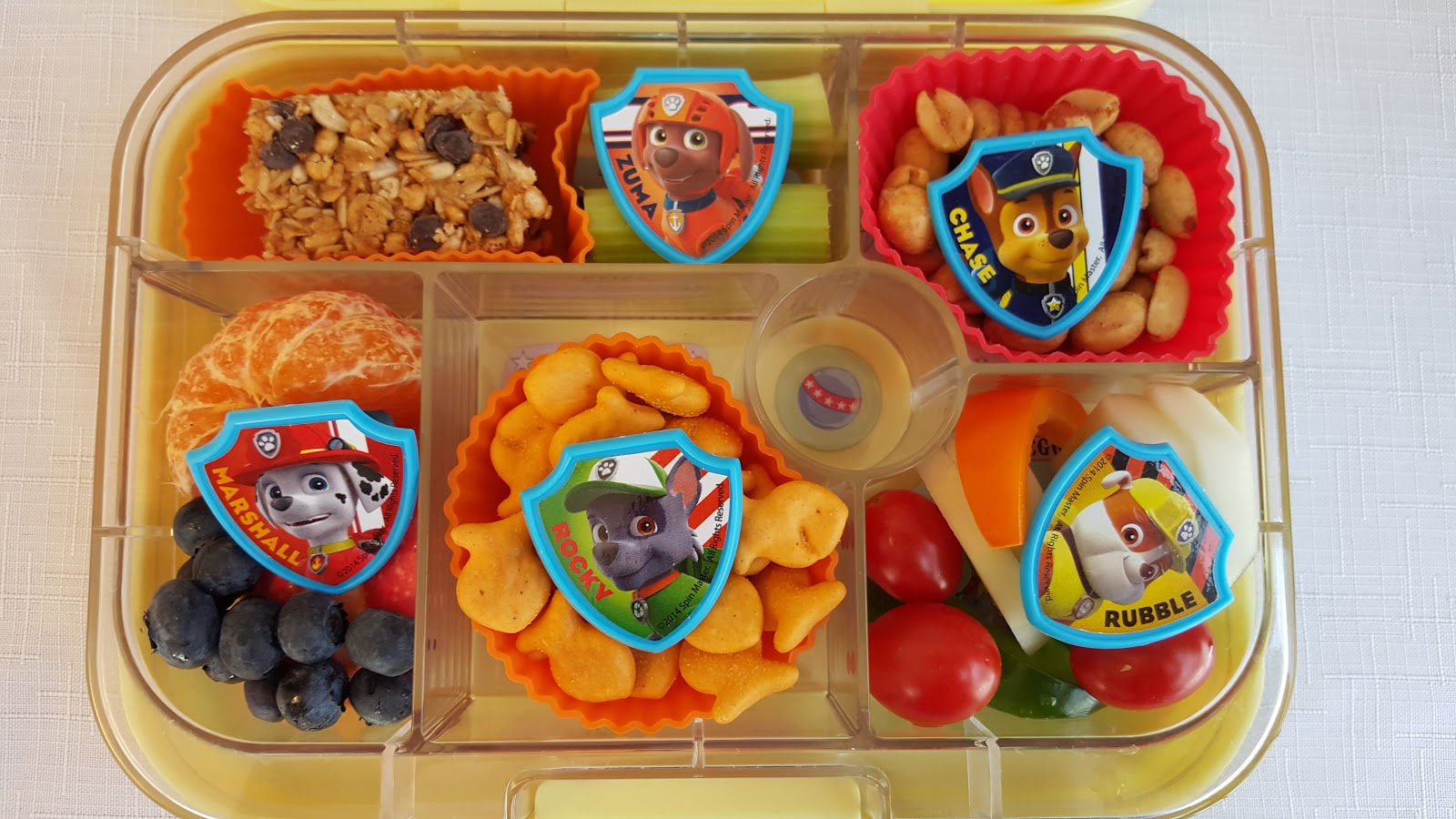 Since, Monday is the first lunch of February, I decided to go with a love theme in my husband's
blue Yumbox
. He has chicken salad on a croissant with a love pick (sent from my friend Amy at
Yummy Bites by Amy
). He also has sides of fruit, macaroni salad, celery, a
Milano cookie
, and a
Nestle Crunch heart
.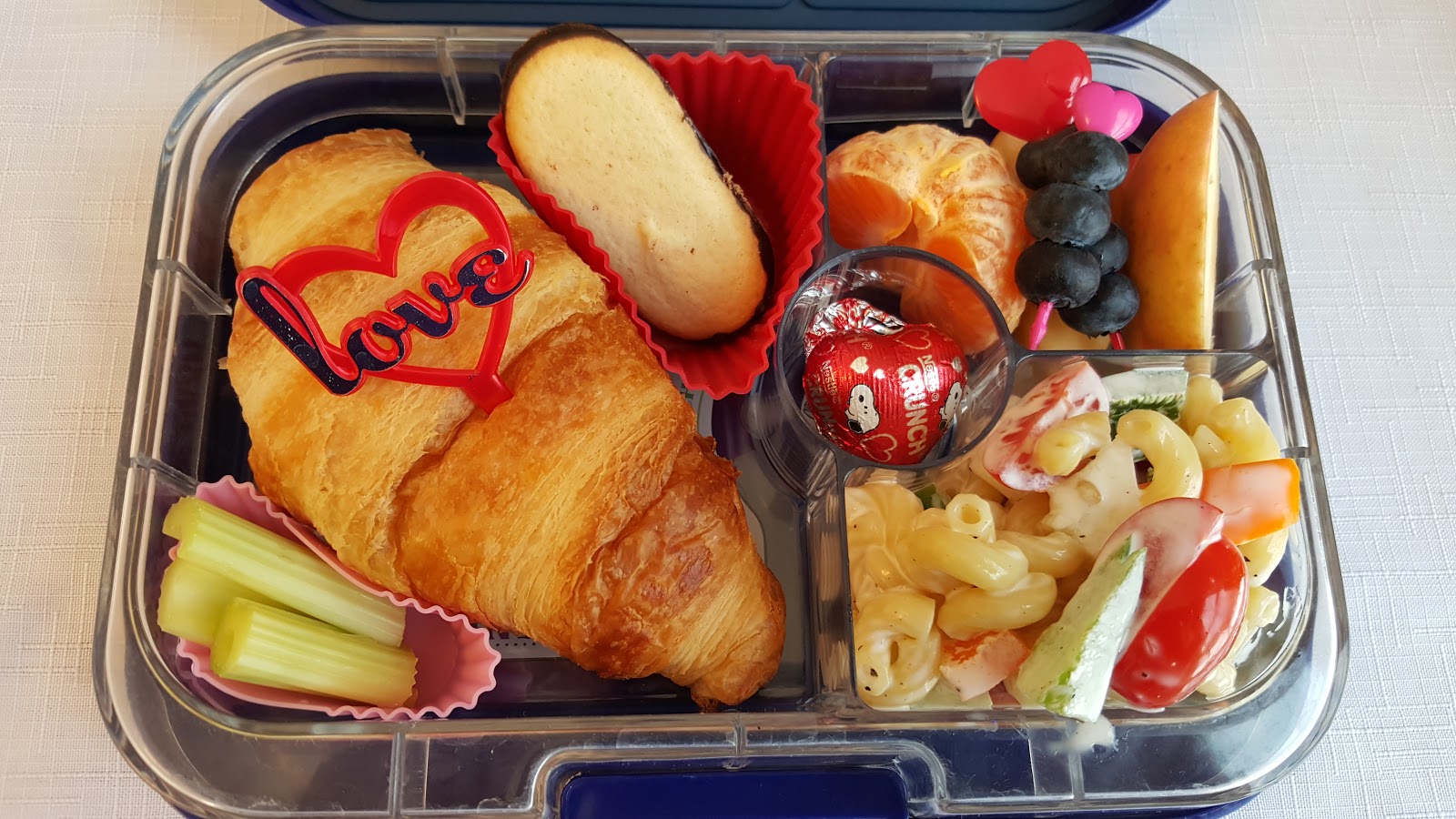 The leakproof lid on the Yumboxes does a great job of keeping wet, runny food like the macaroni salad separate from other foods like the croissant and fruits. Since it works so well, there's no need to worry about holding the lunchbox in a special position. Good news for my husband since he needs to be responsible for three lunch bags every morning!
My lunch is nearly the same, except packed in our
red Yumbox
. Packing the adult lunches in a nearly identical fashion saves me time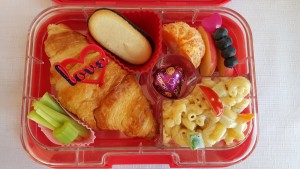 Thanks for reading!