This post contains affiliate links.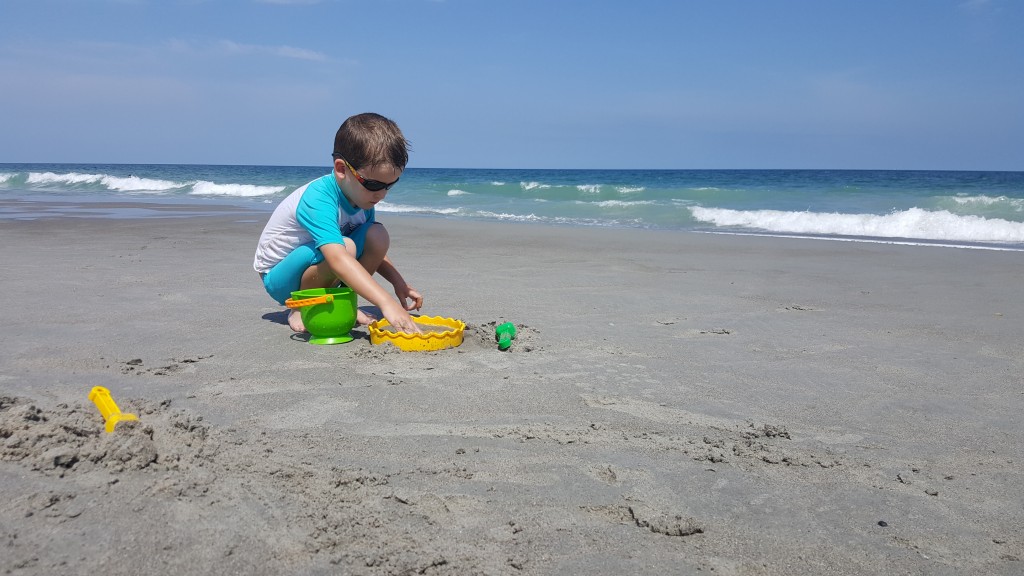 This post features lunches themed for Beach Day at my daughter's school and I will also share some photos from our beach trip as well as some of our favorite beach gear.
On the next to last day of school this year, my daughter's grade had beach day. They were allowed to bring beach towels and toys for fun times outside. I packed beach themed lunches in our Yumboxes to add to the celebration. This top lunch was for my son. He had purple cabbage, carrots, cucumbers, tomatoes, blackberries, Goldfish, almonds, and sandcastle-shaped jello. I included picks shaped like an ice cream cone, sunglasses, a beach ball, and a sand bucket.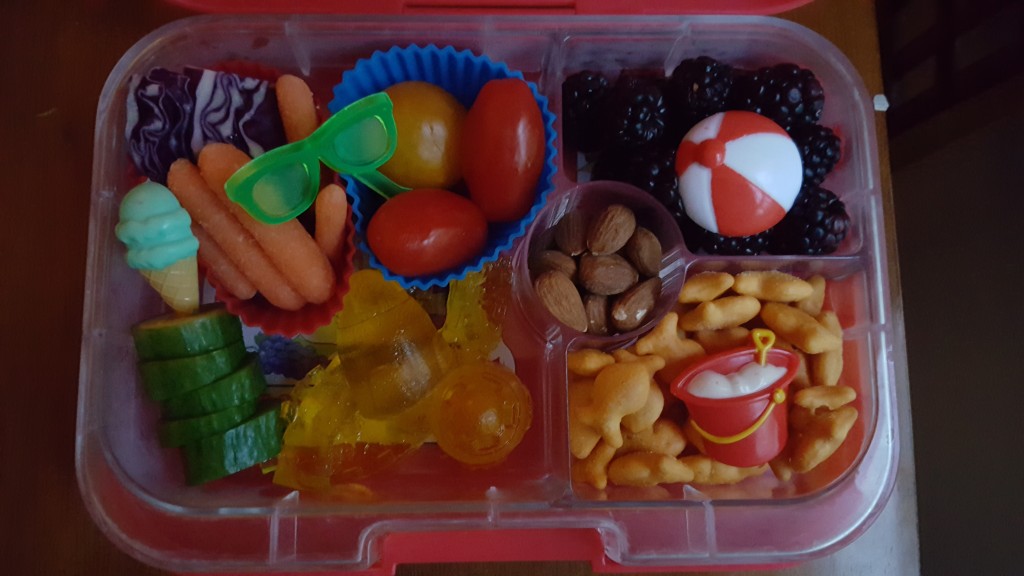 I made the sandcastle shaped jello using mini sand castle molds and lemon jello.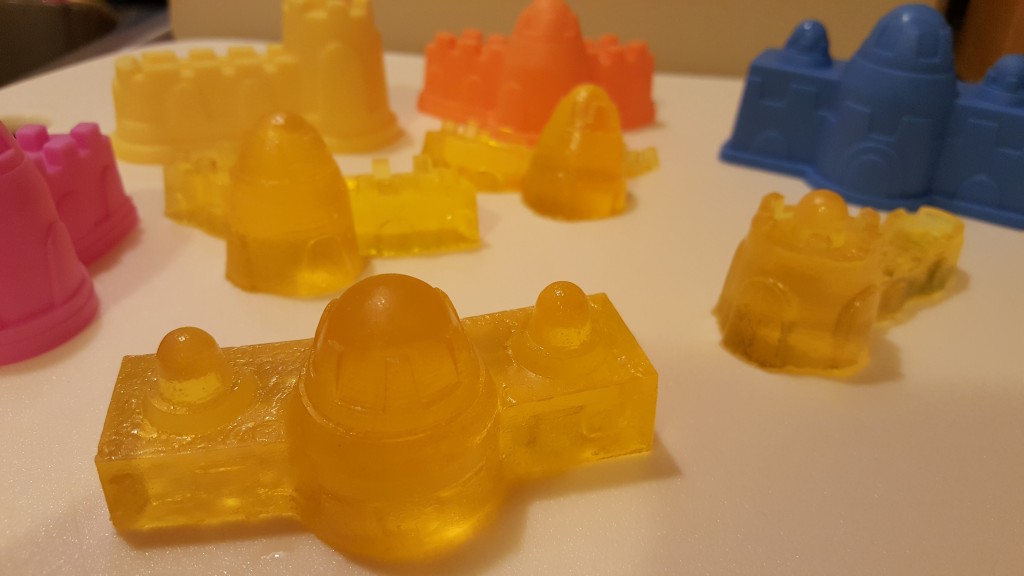 I propped the molds up in another container, sprayed the molds with Pam, added the jello, and waited. I was pleasantly surprised at how easily the jello came out of the the molds. Even the little details came out with no trouble.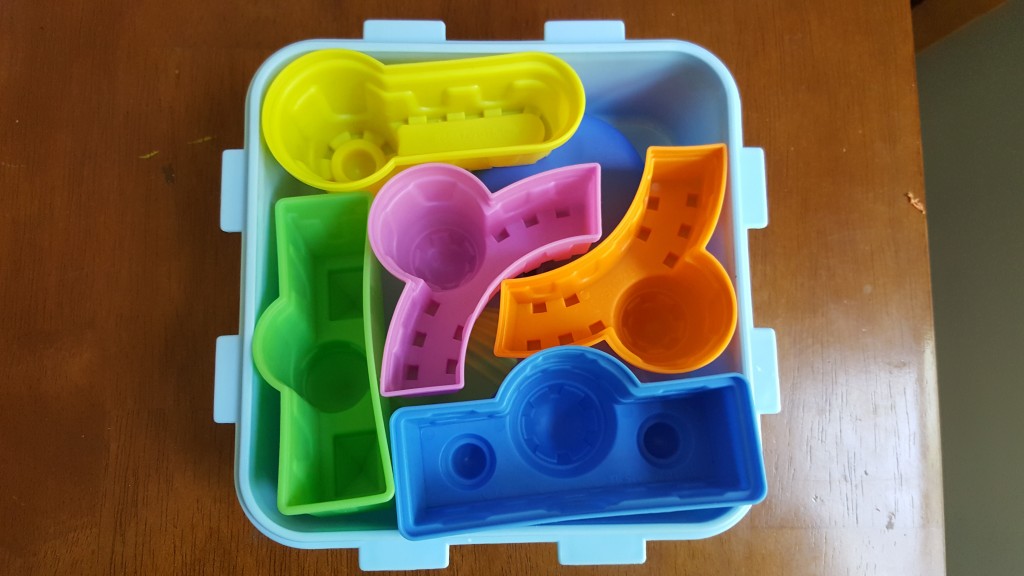 I took pictures of the jello outside of the lunch boxes since it was hard to see the full shape after the jello was placed inside the lunchboxes.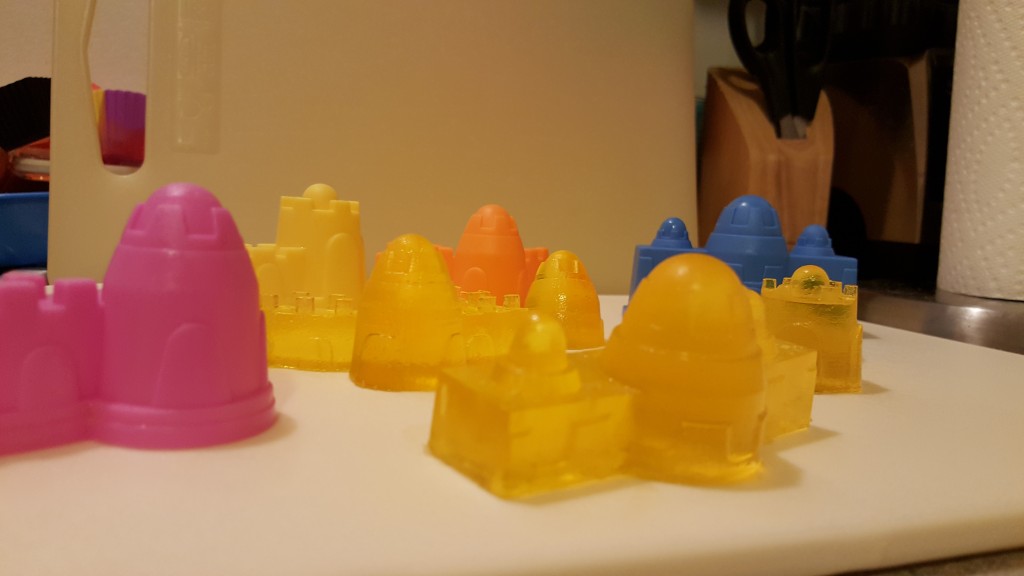 The lunch below was my daughter's. She had veggies, apple slices, jello, a Babybel, slices of ham on a beach ball pick, almonds, Goldfish, and a couple of peppermints. I included palm tree, flip flop, umbrella, and sand bucket picks for fun.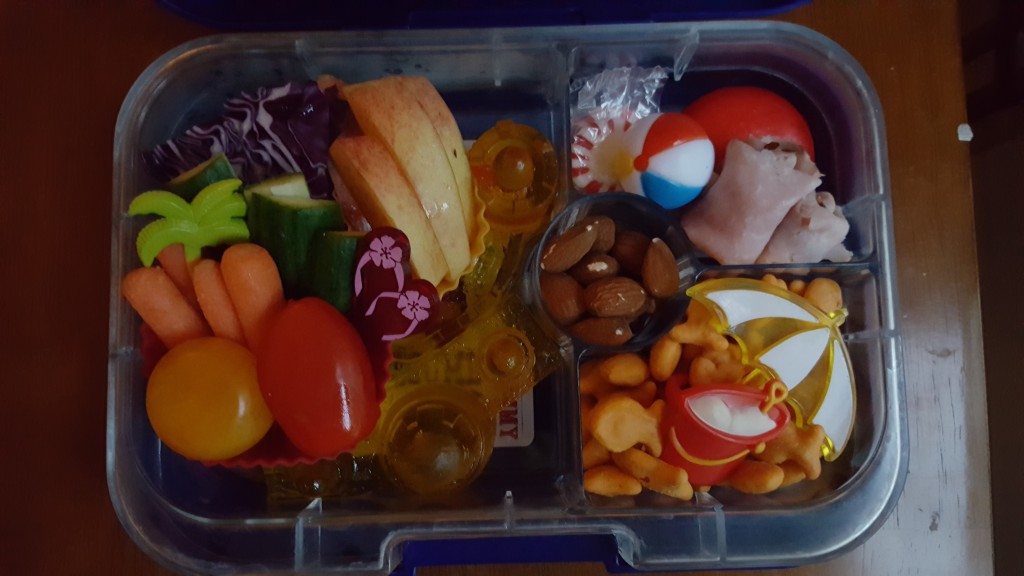 I packed a beachy lunch for my husband that day too. He had veggies with camera and beach ball picks, blackberries with a sun ring, apple slices, purple cabbage, Chex mix with a sand bucket, and a ham sandwich with sunglasses and flipflop picks. His lunch was packed in a Planetbox Rover.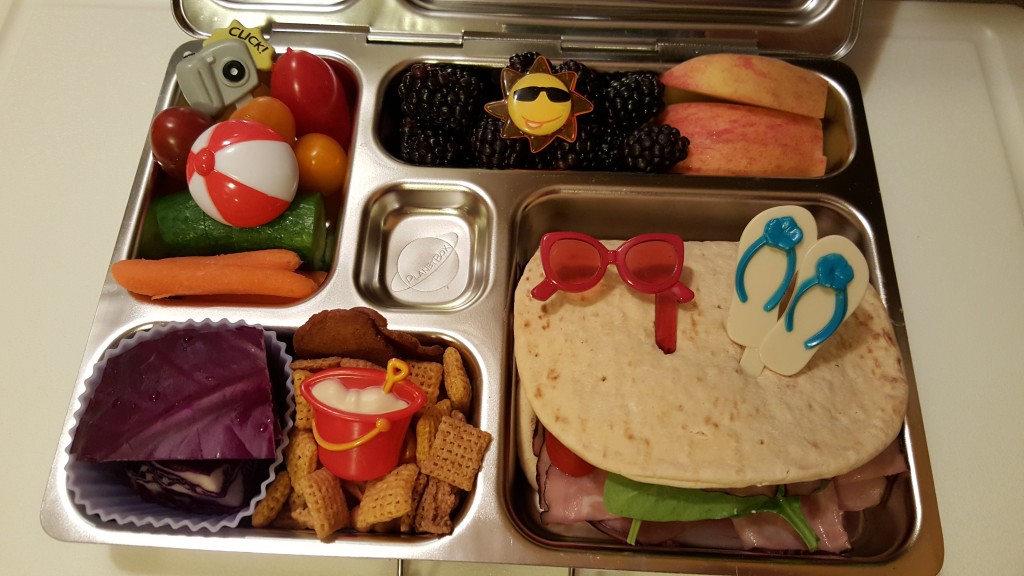 My kids are pretty big fans of the beach so having Beach Day near the end of the school year was great for them. They started looking forward to playing in the sand and jumping waves in the ocean.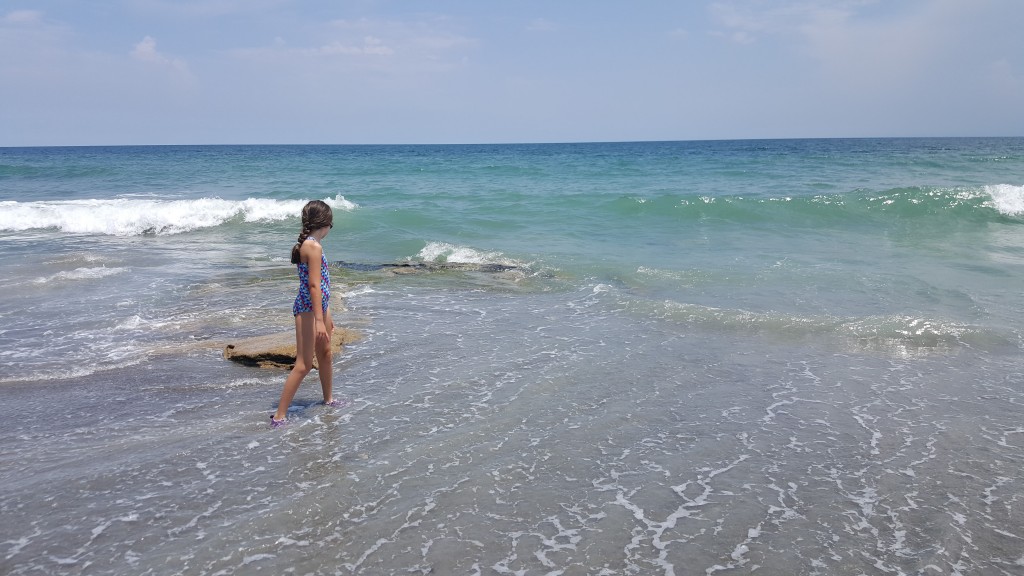 We have a few favorite items that we have used on multiple beach trips. I will share them here in case you are looking for durable, fun beach gear to add to your upcoming vacation.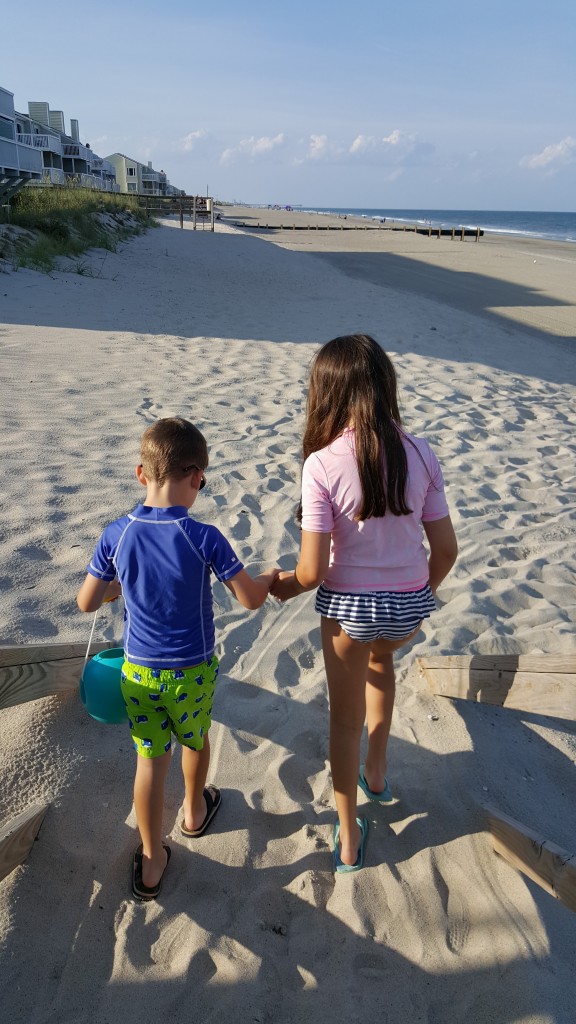 First up, are some of our favorite beach toys:


Here is a picture of the filled plankton container on our recent trip: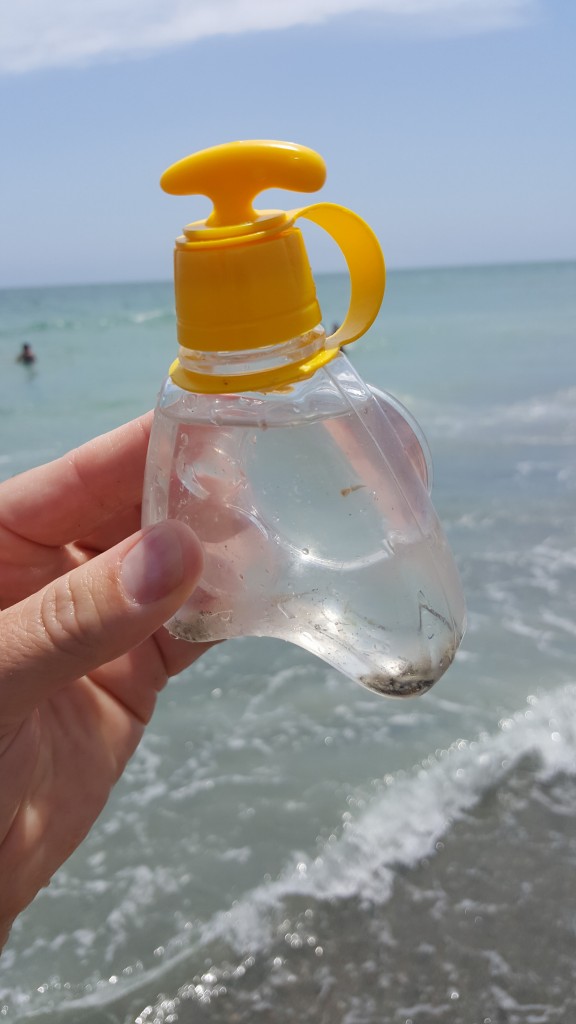 Some of our other favorite toys include: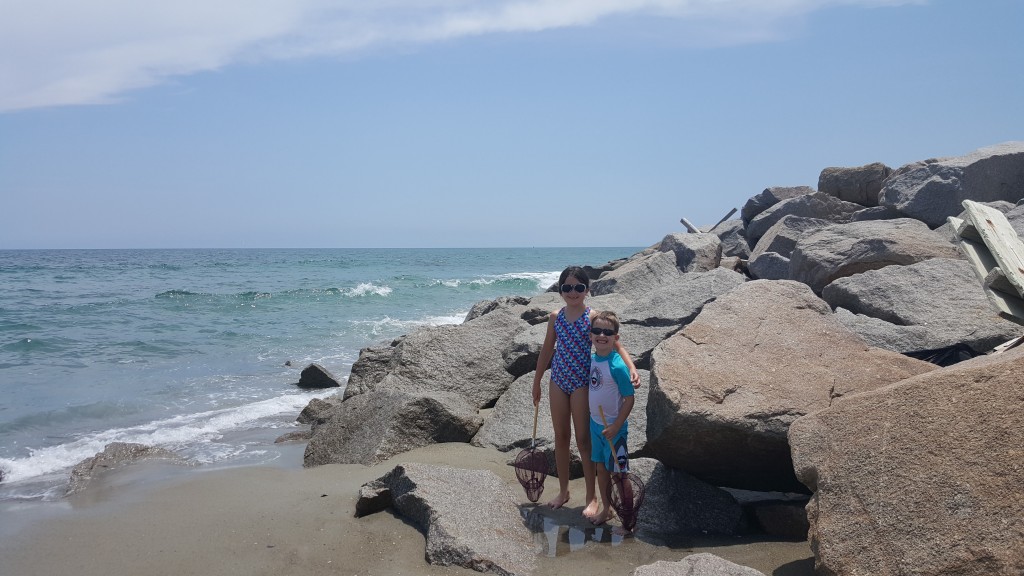 If you enjoy the beach, I hope you get the chance to have an enjoyable visit with great weather this summer! Thanks for visiting my blog.