This post contains affiliate links.
Some days, I need to prepare several meals for my dad ahead of time. I have found that packing in pairs is one quick way to make several meals, but still include some variety. This post will feature four pairs of meals. All are packed in my favorite EasyLunchboxes.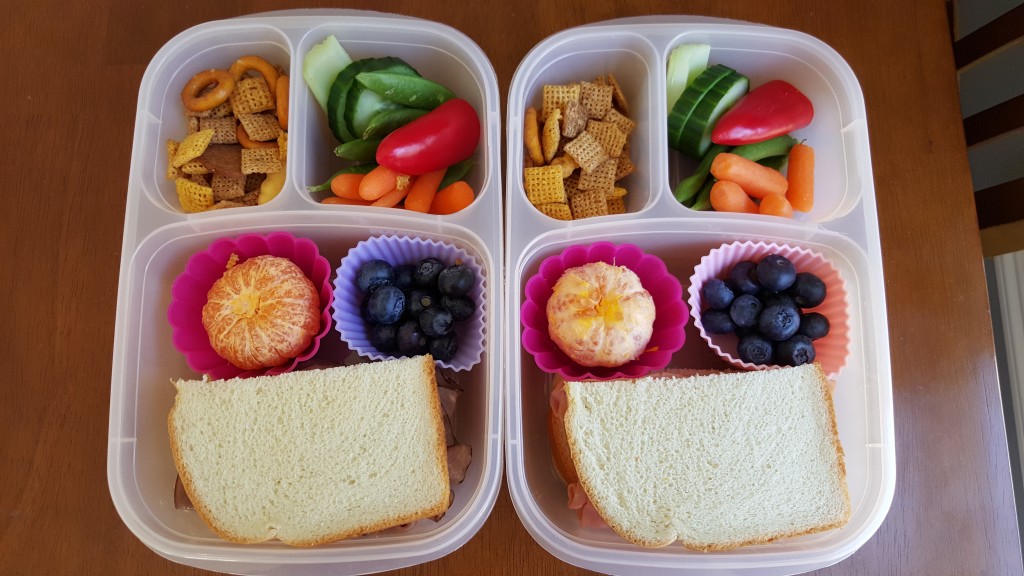 Above are two meals each with a half of sandwich. One is roast beef and one is ham. Both include Chex Mix, veggies, a Cutie, and blueberries. My dad enjoys boxes like these with a little of this and that because he can snack on them along and along as he watches a favorite show.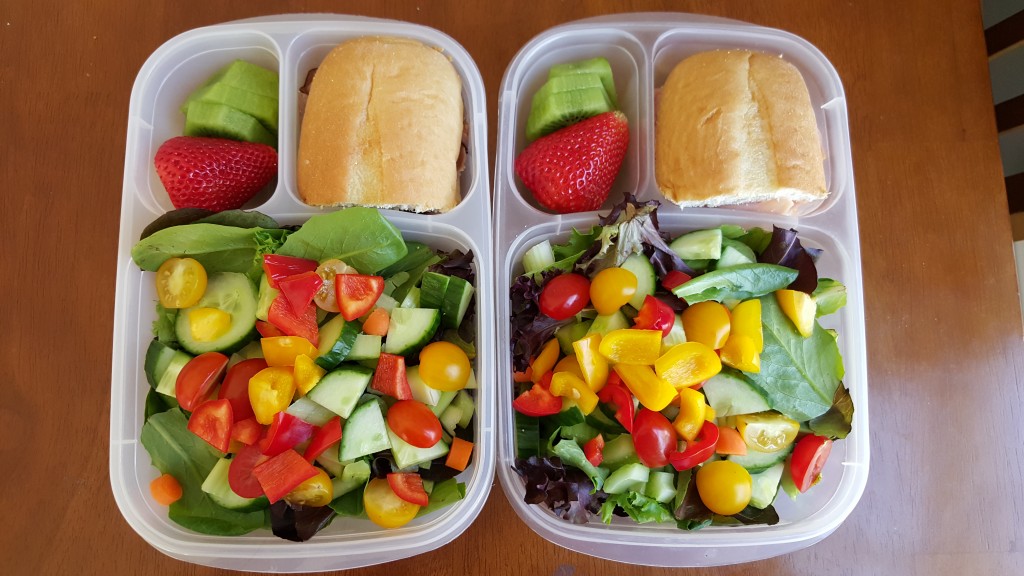 My dad also likes salads a lot. Above are two colorful salads with spring mix lettuce as the base and tomatoes, cucumbers, and peppers on top. With the salads, I packed strawberries and kiwi, along side small sandwiches on hoagie rolls. One sandwich was pastrami and one was ham.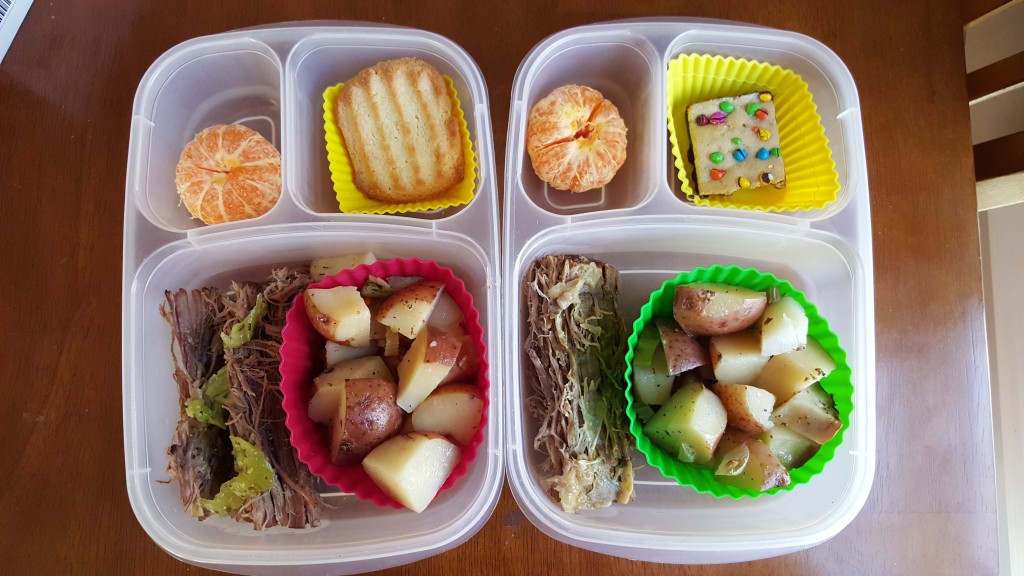 I often make extra of something in a slow cooker so I will have leftovers for my dad. This was the case for the meals above. The meat was cooked with peppers and onions in the slow cooker. The large silicone cups held German potato salad that was also made in the slow cooker. For sides, I included  Cuties and a shortbread cookie in one with a blondie in the other.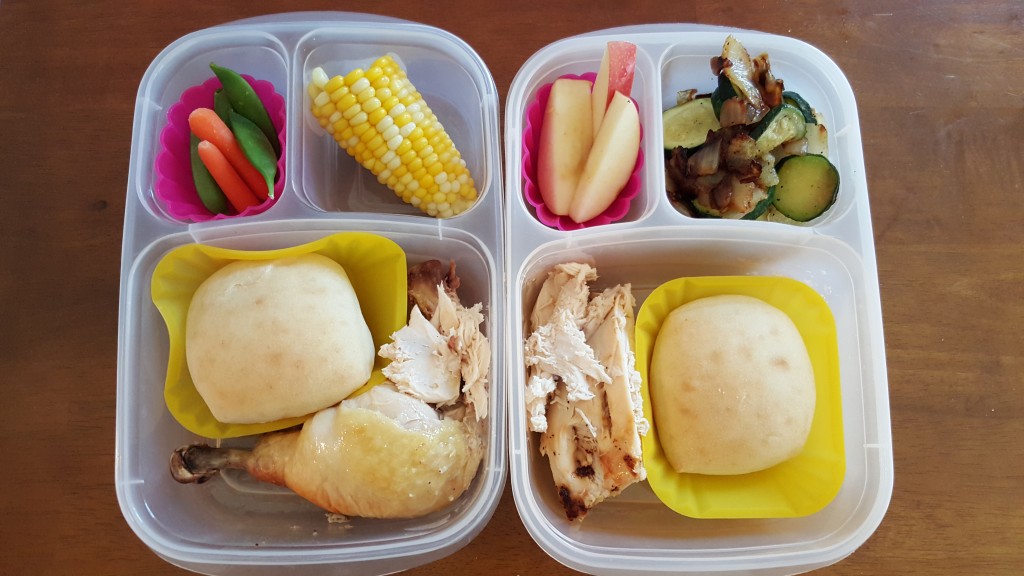 I also often will bake a whole chicken for dinner knowing that it will leave me some extras to pack up in meals for my dad. Above are two meals prepared with leftover baked chicken. Both include a yeast roll. One has carrots and sugar snap peas with corn on the cob, while another has apple slices along with zucchini and onions.
If you have a need for packing many meals ahead of time, I highly recommend EasyLunchboxes. The three different sized compartments provide options for packing a variety of foods, the boxes are durable, dishwasher and microwave safe, and they stack very well for storage in the refrigerator as well as for transport from one home to the next. I prepare several of these ahead of time and then my dad takes the prepared meals home with him on evenings he comes to visit. The fact that the boxes stack well make them easy for him to carry to his home. Plus, the high sides on these boxes make them convenient for him to eat out of at the table or elsewhere from his lap. If you are looking for versatile boxes for meals, EasyLunchboxes are a fantastic option.