This post contains affiliate links.
For the first time since starting to pack bentos about five years ago, I actually remembered Mardi Gras on time. For some reason, I always think it is in March and then realize too late that it is in February. But, this year I looked it up ahead of time and used my Mardi Gras themed picks (like these and these) to create these simple, cute purple, green, and gold lunches.
First up are the adult lunches packed in our green Lunchbots Quad boxes. We have green veggie chips, a couple of Girl Scout cookies, veggies, apple slices, and blueberries. This food went along with a chicken salad wrap (not pictured). The little containers below held almonds and green and purple candies.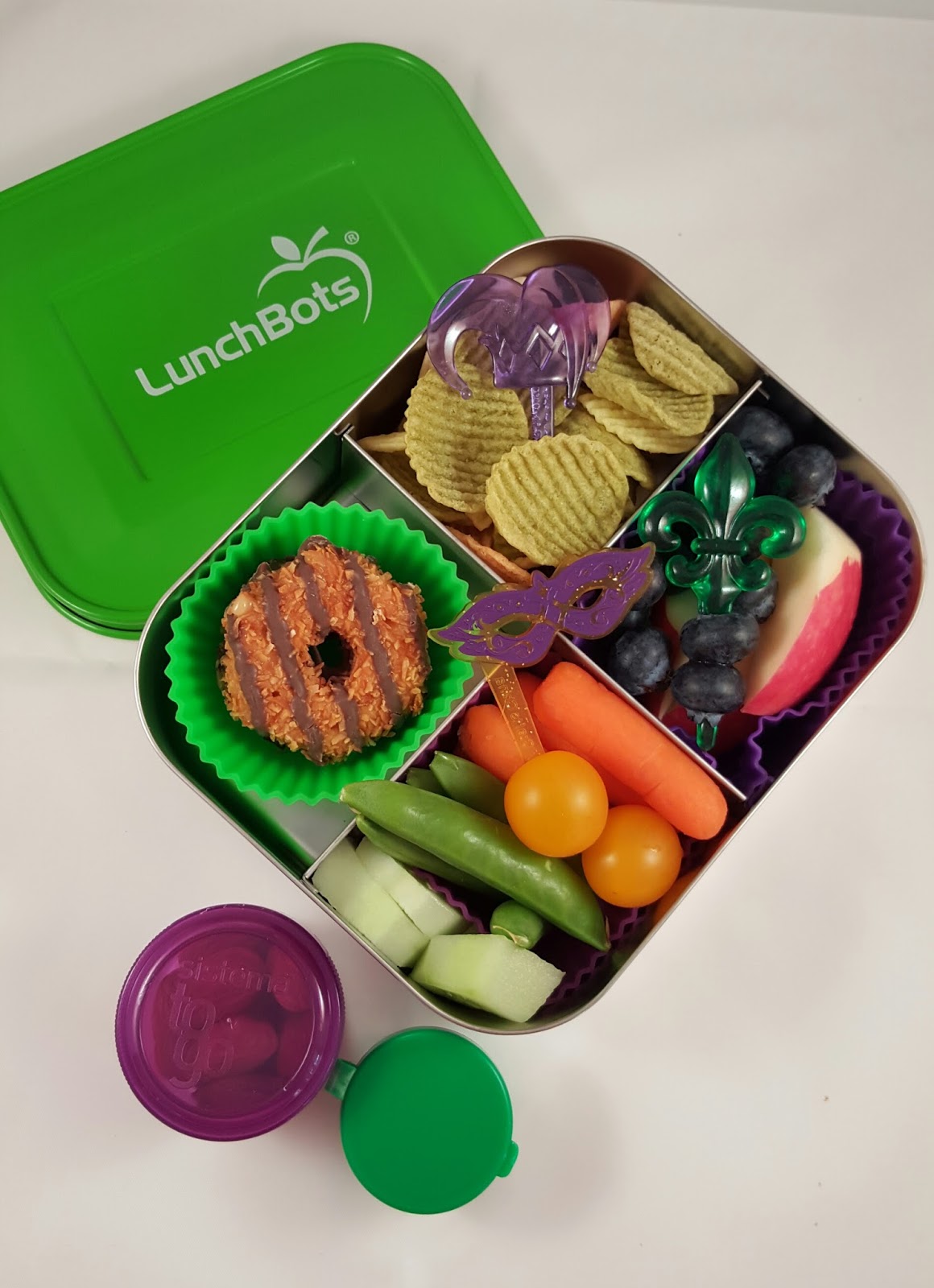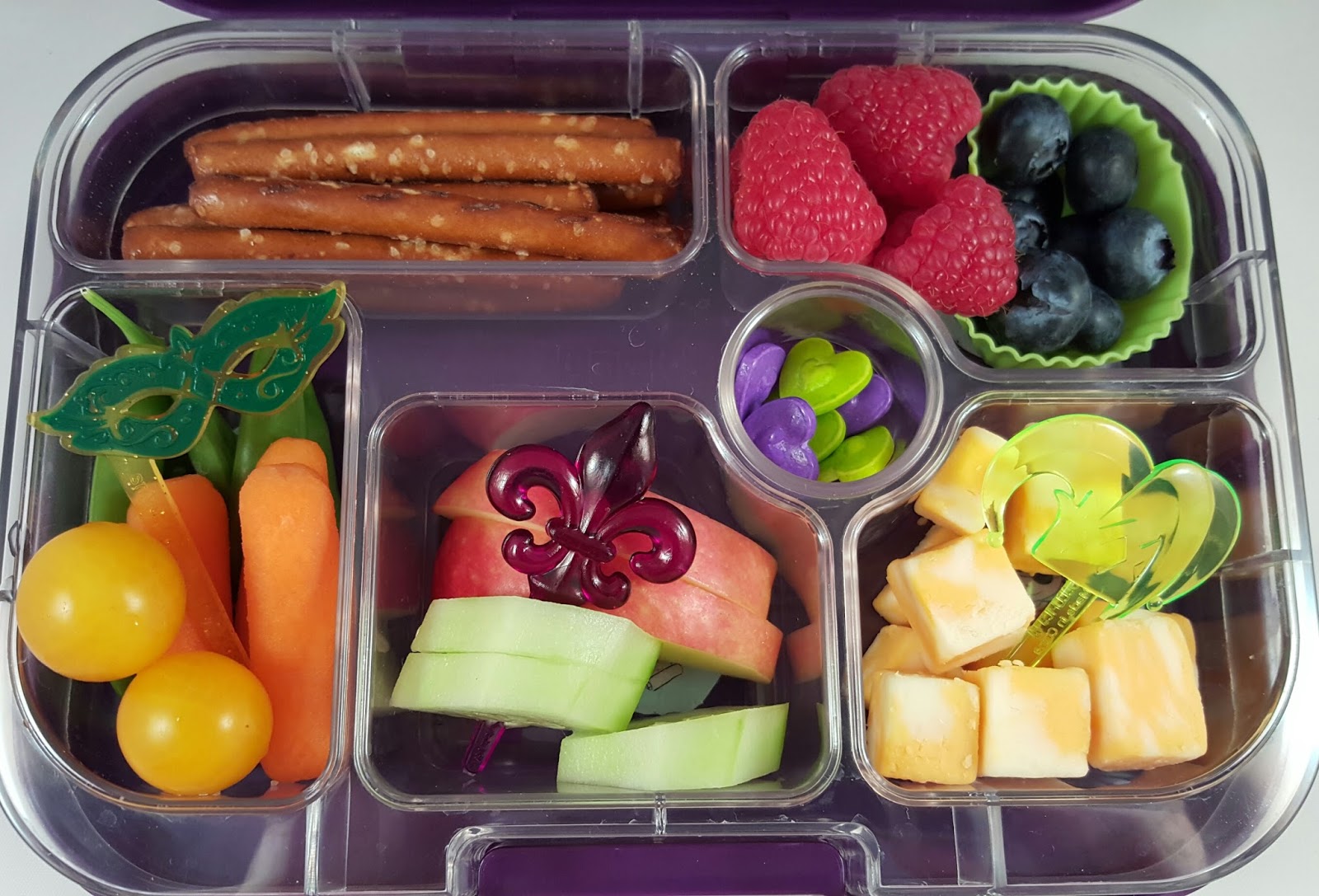 My daughter's lunch is packed in our purple Yumbox and my son's is in our green Yumbox. They have pretzel dipping sticks, berries, veggies, and apple slices. My daughter has cubed cheese and my son has a granola bar. They also have green and purple candy hearts in the treat section.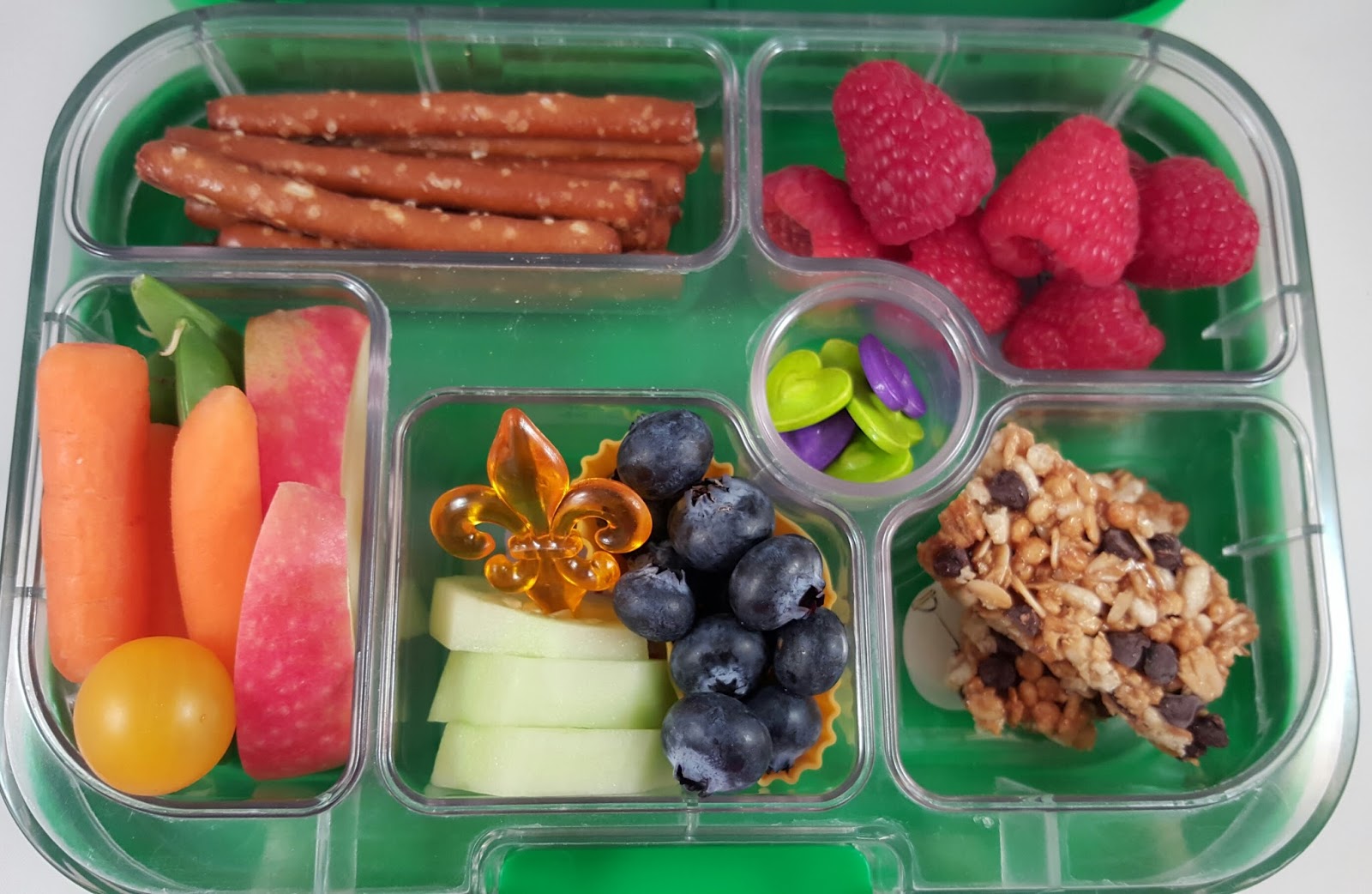 In the end, this turned out to be a snow day so they had these while picnicking in the living room at home.