This post includes affiliate links.
We had an ice storm on Sunday that closed school on Monday, but school was open Tuesday-Friday so we had four animal themed lunches this week.
We started off the week with elephants marching through lunch. Over my years of lunch packing I have collected several different styles of elephant picks!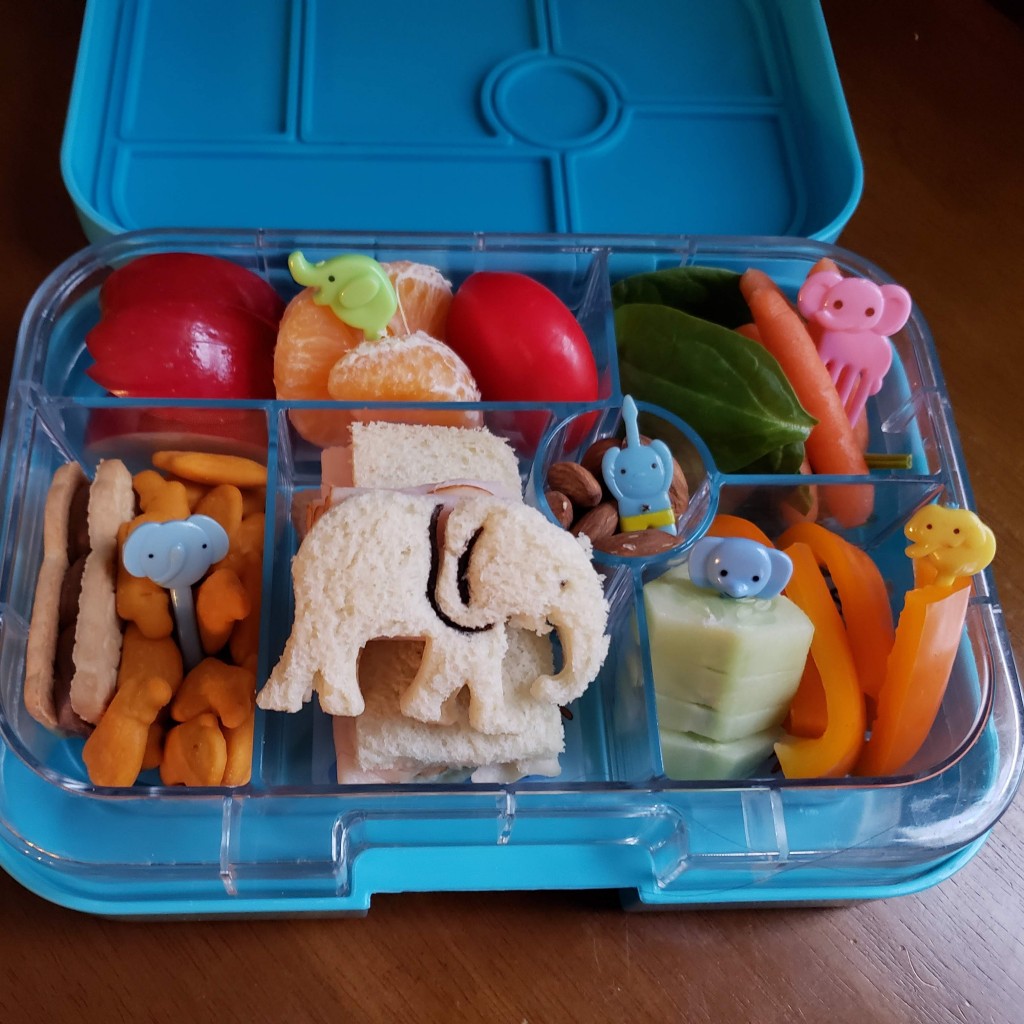 Since Tuesday's elephant lunch was cute, I decided to stick with the animal theme and chose to feature a tiger on Wednesday. I used my CuteZCute animal cutter and food-safe markers to make the tiger sandwich. When I searched my bento supplies, I didn't find any tiger picks. I will have to remedy that in the future 😉
This lunch included some beautiful raspberries and was special because the dessert item here was chocolate-peanut butter mix that my daughter made on the Monday ice day.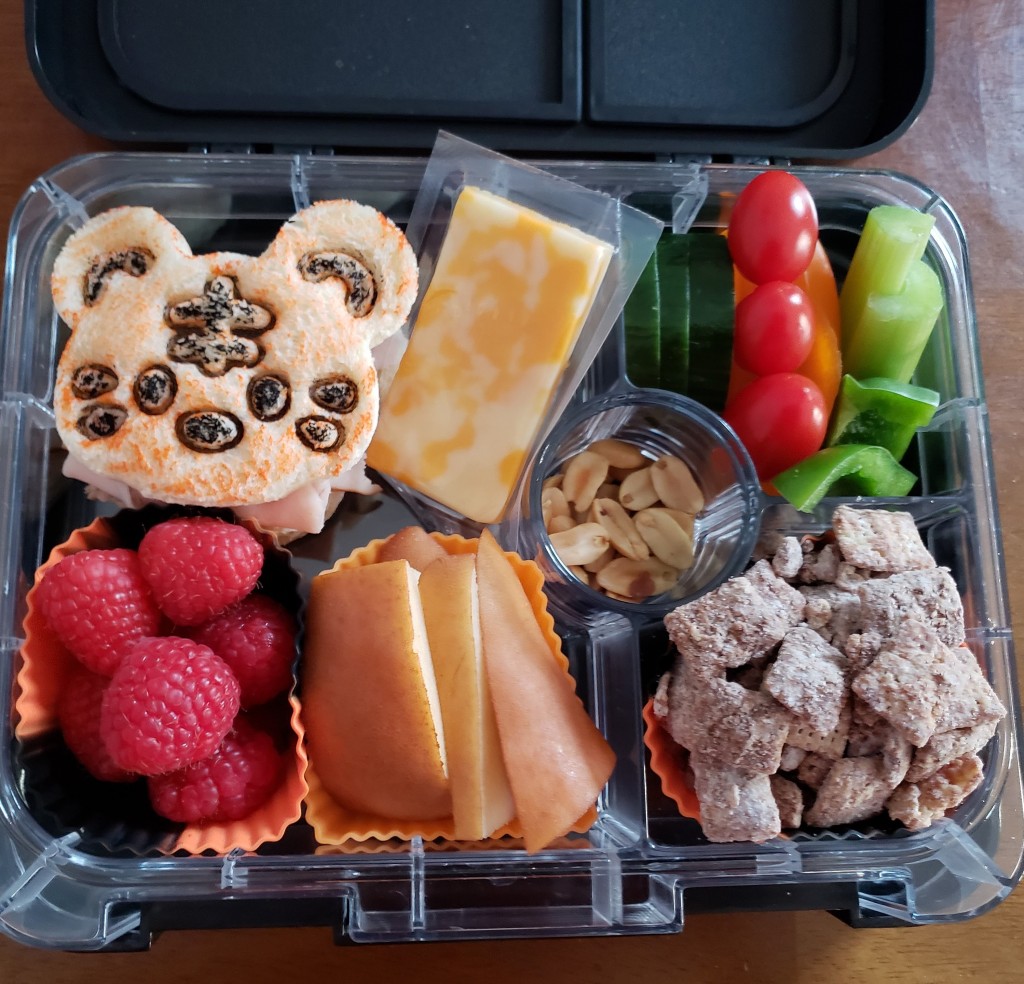 On Thursday, I picked pandas as the animal. I used my mini panda cutters to make three mini panda sandwiches. Each panda has a unique expression. I also included several panda picks because they are cute.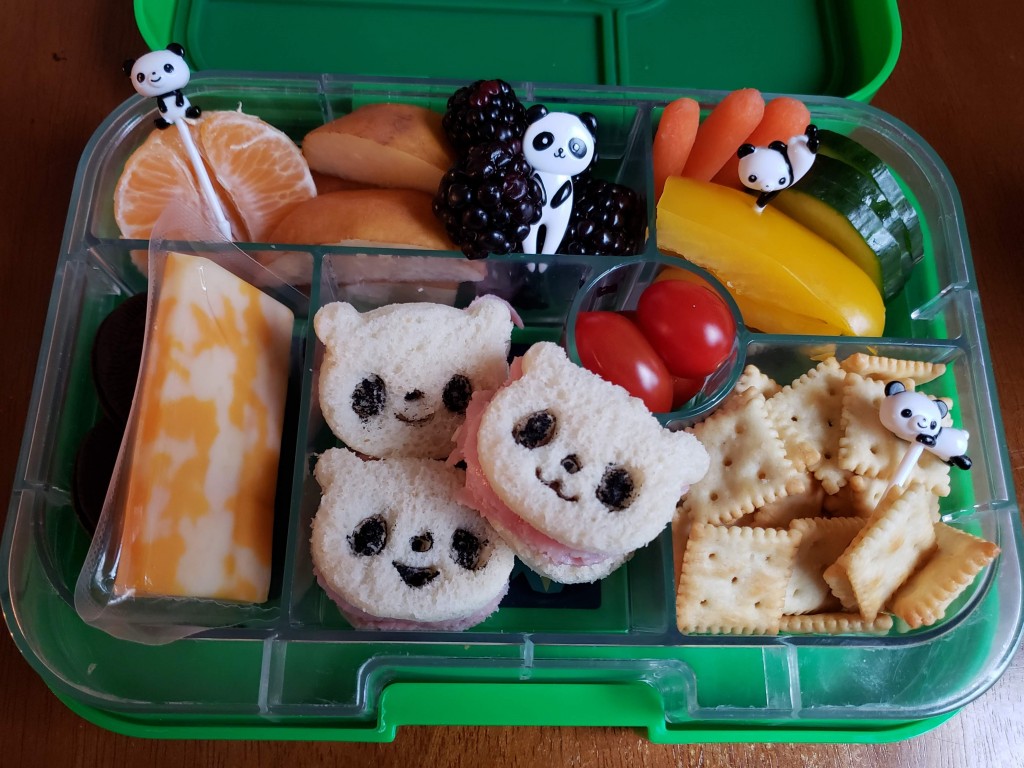 On Friday, I decided to continue with the cute mini sandwiches and featured frogs using a mini frog cutter. I found my special frog-shaped silicone cup from a friend in England and a few cute frog picks like these, these, and these to add to the lunch.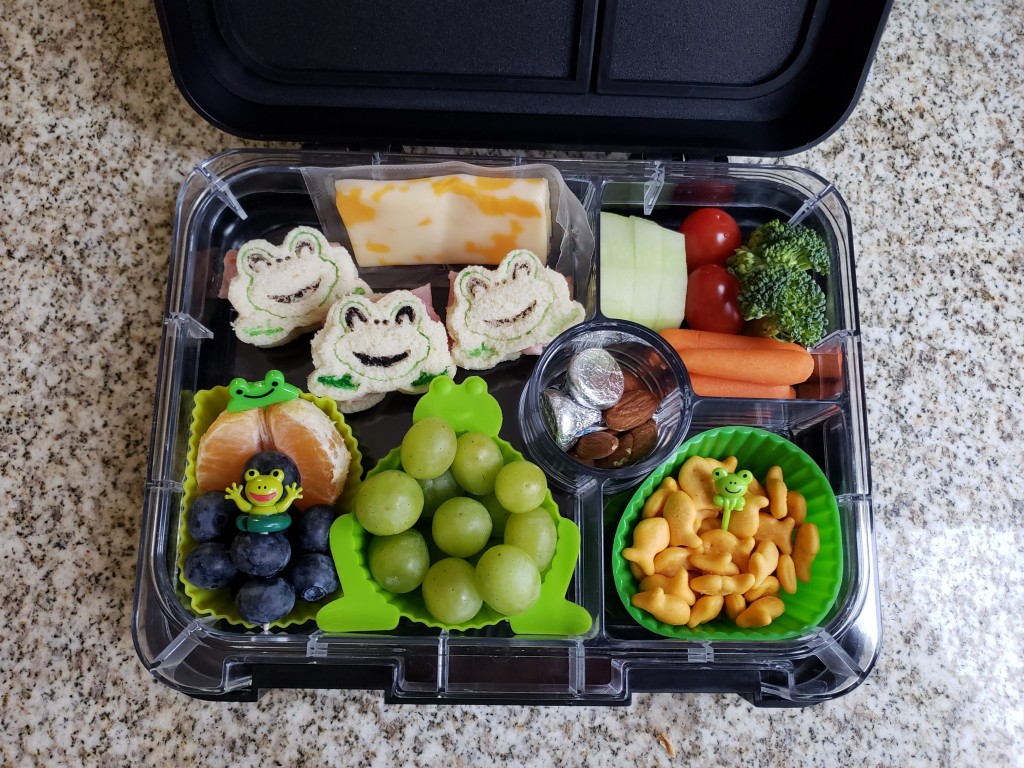 These lunches were fun to make and my daughter enjoyed these. It was a cold, bleary week winter weather wise, but these cute lunches brightened up the middle of the days

Thanks for reading.